Meet Maria Wattel, world's tallest female bodybuilder
Wattel is also a certified personal trainer.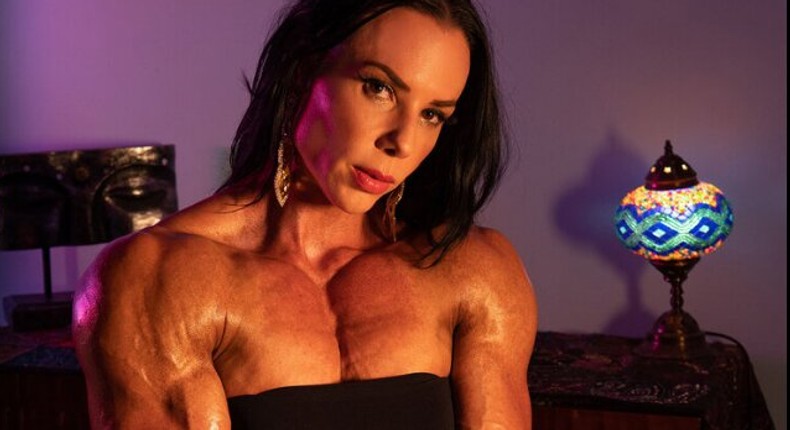 Standing at the height of 5'11, Maria Wattel of Netherlands holds the record for the world's tallest professional female bodybuilder.
Wattel is a 41-year-old professional athlete, bodybuilder, personal trainer and a specialist model.
Born in the Netherlands, Maria resides between her home country and Greece. At 19 after a childhood spent playing football with the boys, she discovered her passion for bodybuilding and entered her first competitive event in March 2005.
She thought that, through weight training and fitness, she could really do something out of the ordinary - she could become invincible.
"I wanted to do something extraordinary because that's the kind of person that I am," said Wattel in an interview with the Guinness World Records.
However, the world of competitions proved to be challenging. Due to her height, Maria recalls that she would often be defined as "too tall". At times, the jury didn't know how to judge her or where to place her next to the other female contestants.
"I had competitions where I was not judged or judged only through something genetic that I cannot help, like being tall," she said.
Proud of her strength and figure, Maria follows an intense diet and training regime. Her weekly routine includes weight training in the gym five days a week, along with 30 to 60 minutes of cardio five days a week.
Pulse Live Kenya
The number depends on which phase of training she is in at the time, but you'll never catch her slacking off! The rest of her day consists of eating, rest and admin work.
However, her healthy lifestyle doesn't only consist of training and keeping herself fit: Maria also takes care of her body with massages and physio treatments as needed.
More from category
UFC fighter calls out Israel Adesanya, claims champion is avoiding him

Jared Cannonier to upset Israel Adesanya & other betting odds

Suarez to Arsenal & 8 massive summer moves that almost happened but never did
Recommended articles
UFC fighter calls out Israel Adesanya, claims champion is avoiding him
Jared Cannonier to upset Israel Adesanya & other betting odds
Suarez to Arsenal & 8 massive summer moves that almost happened but never did
Sonko promises to take Conjestina for prayers to help her bounce back
'I got him for you'- Kamaru Usman teases Leon Edwards with Jorge Masvidal K.O
2022 StanChart Nairobi marathon dates announced