Google boss breaks silence on termination of Andrew Kibe's YouTube channel
Andrew Kibe dismisses explanation offered by Google Head Of Communications & Public Affairs, Africa Dorothy Ooko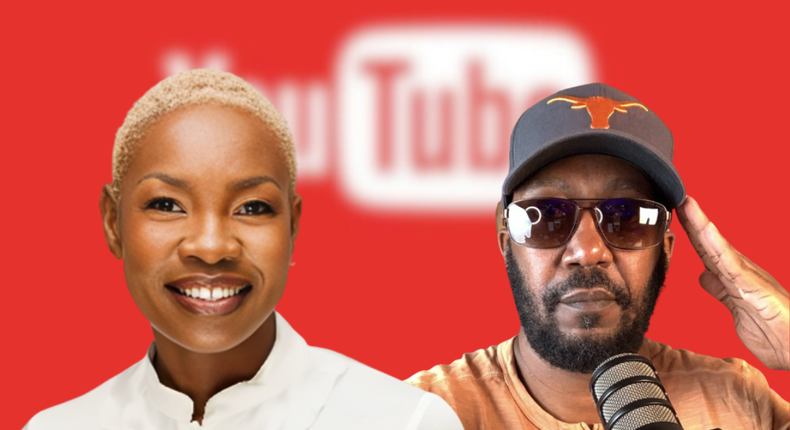 In responding to a query from a fan on September 19, Ooko said that Kibe violated the platform's policies.
She explained that the creator was initially barred from uploading videos but maintained access to his channel.
Ooko said that despite the restrictions, he found dodging them and continued uploading content; thus, all the channels linked to him were terminated.
"Kibe violated YouTube's Terms of Service. While he was restricted from using YouTube features, including uploading videos on his channel, he used another channel to get around these restrictions aka circumvention, resulting in the termination of all his channels," she said.
However, Kibe dismissed the explanation and asked why he did not receive formal communication about the termination of his channels and what terms he had violated.
"Sounds so pedestrian. Can you show me the emails of the violations? That is the procedure, right?
"I mean there is no way YouTube permanently blocks any channel that has over 3,000 videos with no paper trail. Be serious with your job," he responded.
Andrew Kibe's reaction to his YouTube loss
Andrew Kibe's channel was terminated on September 11, and he took to his X (formerly Twitter) to express his frustration with the loss of his channel.
At the time, his YouTube account had nearly 500,000 subscribers, 159.5 million views and 3,000 videos.
Pulse Live Kenya
He later moved to Kiss FM, where he hosted the morning show alongside Kamene Goro.
In 2020, Kibe quit his radio job at Kiss 100 and relocated to the USA, where he now creates and promotes content on various social media platforms.
JOIN OUR PULSE COMMUNITY!
Recommended articles
Ghanaian mogul Kwabena Adjei expands his liquor empire to Kenya
Africa is set to welcome the idea of borderless trade within the continent
Casa Vera Lounge penalised Sh1.8 million for sharing reveller's photo on social media
See what Kenya is using to attract investment from global EV firms
Kenya's best real estate websites: An in-depth comparison
Dangers of converting your car to run on cooking gas
Here are some key details of Ghana's 3 days protest
5 key responsibilities of KRA's military-trained tax assistants
Africa's food insecurity to be non-existent in the next 5 years - AfDB