Andrew Kibe loses YouTube channel with 160M views, announces next move
Andrew Kibe has announced his next move after YouTube terminated his channel which had nearly 500,000 subscribers and accumulated 160 million views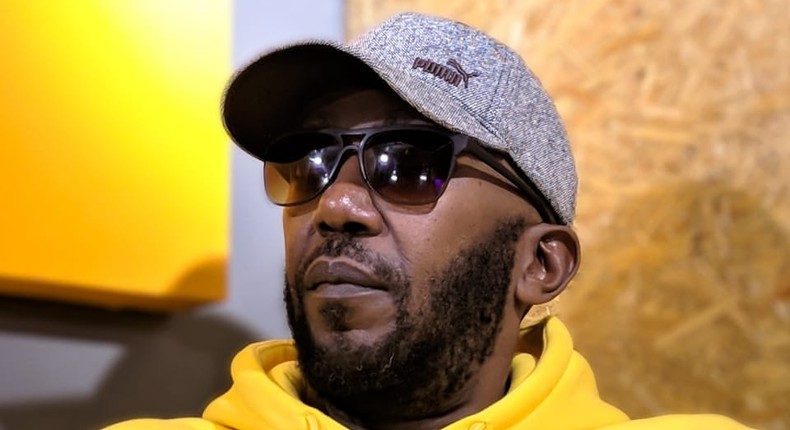 Media personality Andrew Kibe has announced his plans to move to another platform following the termination of his YouTube channel.
Andrew Kibe's channel was terminated on September 11, and he took to his X (formerly Twitter) to express his frustration with the loss of his channel.
It is not clear what circumstances led to the termination of Kibe's YouTube account which had nearly 500,000 subscribers 159.5 million views and 3,000 videos.
In his latest announcement, Kibe said he would be moving to a new platform called Yafreeka.
He added that he would continue engaging with his followers on TikTok, Instagram, Rumble and X.
"Have been testing out the live feature on Yafreeka and I am confident we shall be going Live this Friday.
"Sign up there and start uploading your content. We are the content cartel! Meanwhile, catch me tonight same time here on X, Rumble, Instagram and TikTok. The train left the station bruh," he said.
Kibe started his career as a radio presenter at NRG Radio, where he co-hosted the breakfast show with Kamene Goro.
He later moved to Kiss FM, where he hosted the morning show alongside Kamene Goro.
In 2020, Kibe quit his radio job at Kiss 100 and relocated to the USA, where he now creates and promotes content on his YouTube channel.
Pulse Live Kenya
Early life
Andrew Kibe was born on July 1, 1976, but little is known about his childhood since he has kept it a secret.
The YouTuber has also kept the identity of his parents a secret. He once opened up that his sister died while they were not on good terms.
Kibe attended Nairobi Milimani School, but he has never revealed what he studied in college or what degree he attained.
Rumors have it that Kibe was once a pastor, and there are numerous photos available to support this claim.
Kibe's salary and net worth
Andrew Kibe used to earn between 100K to 200K while working at Kiss 100, and no one knows how much he earns from his YouTube channel or other activities.
However, Kibe recently acquired a Mercedes Benz s550 worth Sh13 million, and he often boasts about it when people accuse him of being broke.
It's unclear what his net worth is.
Recommended articles
'Sound of Freedom': Jim Caviesel's new movie is inspired by real-life experiences of an activist
Story behind Dennis Ombachi's tag name 'Roaming Chef'
King Kalala opens up about marriage & dreams of having 7 kids
Nicki Bigfish saves the day for man he intended to prank
Please be thorough with the investigation into Mohbad's death - Banky W
YY Comedian's mum shares untold story of how he suffered burns 7 times
Diamond pleads with Chege to release songs after unexpected reunion on stage
Mercy Masika expresses concern about modern pastors' fashion & modesty
Philosophy Fena Gitu applies in bold fashion choices