Pros & cons to consider before purchasing diesel cars in Kenya
Pros & cons to consider before purchasing diesel cars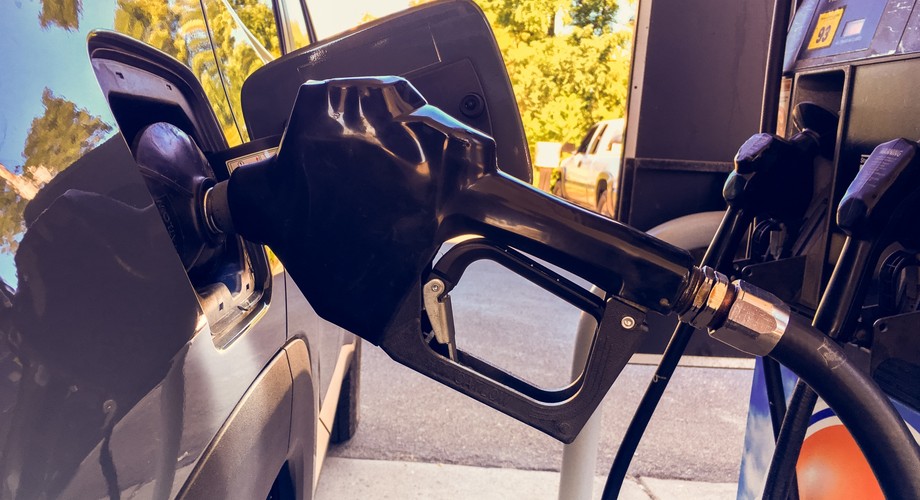 When it comes to purchasing a vehicle, one of the key considerations is the type of fuel it runs on.
Diesel cars have long been a popular option for many drivers due to their fuel efficiency and powerful performance.
However, there are both advantages and disadvantages to owning a diesel car that should be carefully weighed before making a purchase decision.
In this regard, it is essential to consider various factors such as environmental impact, maintenance costs, and resale value.
By doing so, prospective buyers can make an informed decision about whether a diesel car is the right choice for them.
Fuel efficiency
Diesel cars have gained popularity among consumers primarily due to their higher fuel efficiency compared to their gasoline counterparts. Hence, the question arises whether diesel cars provide better mileage.
According to a report by CarsDirect, diesel cars generally offer approximately 30% to 35% higher mileage per litre than their petrol engine counterparts.
Cost of purchase and maintenance
One of the factors that may come to the fore when evaluating the expenses of owning a diesel car is the initial purchase cost, which is generally higher compared to gasoline cars.
Despite being expensive to purchase, diesel engines are widely known for their longevity, and this is one of the most significant benefits of owning a diesel car.
As a result, diesel car owners can typically expect better trade-in and resale values for their vehicles.
Pulse Live Kenya
Diesel engines have some advantages in terms of maintenance requirements since they do not rely on spark plugs or distributors, making ignition tune-ups unnecessary.
As a result, diesel-fueled engines may require less maintenance in certain respects.
Although diesel engines have a reputation for requiring less maintenance than gasoline engines, it is crucial to keep them in good condition by adhering to a regular maintenance schedule.
This includes frequent oil changes, along with filter replacements for air, oil, and fuel. Additionally, diesel cars may feature water-separator collection bins that must be emptied manually.
Pollution - Diesel emissions and noise
Diesel emissions refer to the exhaust gases that are released from diesel engines, commonly found in cars, trucks, and other heavy-duty vehicles.
These emissions contain a number of pollutants, including particulate matter, nitrogen oxides (NOx), and other harmful compounds.
Particulate matter (PM) is made up of tiny particles that can penetrate deep into the lungs and cause respiratory problems. These particles can also contain carcinogens, such as polycyclic aromatic hydrocarbons (PAHs), which have been linked to cancer.
Pulse Live Kenya
Efforts are being made to reduce diesel emissions through the use of cleaner fuels, such as biodiesel and natural gas, as well as through the use of emissions control technologies like particulate filters and selective catalytic reduction.
Historically, diesel engines have been known for their unpleasant odor, loud noise, and distinctive clattering sound.
Pros of diesel cars
Lower fuel cost
Higher resale value
Longer-lasting engine
Cons of Diesel cars
Regular maintenance necessary
Not quiet as petrol-powered engines
Diesel emissions release carcinogens, nitrous oxide and soot into the air
Diesel vehicles are expensive
JOIN OUR PULSE COMMUNITY!
Recommended articles
Nigerian energy transition plan to receive backing from Denmark
Kenya secures $500 million commercial loan from global banks
AfCFTA's promising future: Boosting African trade amidst obstacles
Ghana's Cedi set for a huge comeback following the IMF's $3 Billion bailout
See the ambitious Sh1.4 trillion ($10 billion) project the president of Kenya is involved in
Tanzania to grant special status to diaspora inhabitants by the end of 2023
John Ngumi explains resigning from Kenya Airways board
3 best sites to buy Telegram members for your group & channel
A report by Bill Gate's Foundations shows Nigeria's impressive mobile money performance
Faith Kipyegon makes special dedication after shattering world record in Italy
Fred Arocho, Eric Njiru thrill fans as football season concludes [Photos]
Unleashing the power of M-PESA & its impact on mobile banking and sports betting
Comedian Arap Uria received by Senator Mandago after cycling from Eldoret to Nairobi
Thika Sports Club, next stop for NCBA golf series
Big Ted's inspiring message to Kenya's rugby community
Fitness influencer Shiv Simani joins fight against sports neglect by gov't
Kipchoge wins Sh7.4M prize in Spain
Ombachi shares how career-threatening injury pushed him into content creation