Explainer: What Covid-19 vaccine could mean for Kenyan travellers
Projections by aviation sector leaders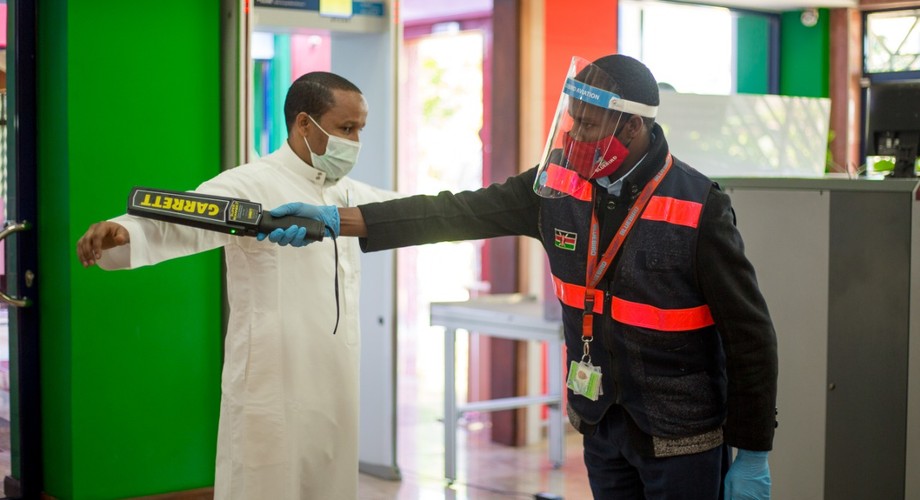 Since the government lifted the travel ban in August 2020, however, industry players have reported a positive outlook on travel, both locally and internationally.
A survey released by the National Tourism Crisis Steering Committee together with Kenya Association of Travel Agents (KATA) in February 2021 has provided helpful insights into the future of the travel industry this year.
According to the study, 65 per cent of travellers are willing and ready to start to travel again domestically compared to 34 per cent regionally and 25 per cent internationally.
The study also shows that the travellers have two primary concerns: being quarantined at the destination (76%) and contracting COVID-19 (61%).
Covid-19 vaccine could be just what travel industry needs
Sector players advise that with the advent of the successful Covid-19 vaccine trials and more states adopting the use of the tested vaccines, both concerns are likely to be addressed.
Captain Hussein Mohammed, the General Manager of Bluebird Aviation, opines that progress has been slow in return to normalcy for the aviation industry.
According to the regional airline boss, flights capacity has remained less than 50 per cent for all airlines across, local, regional and international markets since the outbreak of coronavirus.
"Is it coming back? Yes it is coming back slowly, but a bit too slowly. By now it should be more than 50 per cent capacity. We hope that with Vaccination coming, the industry will start picking up in the last half of the year.
Pulse Live Kenya
"I foresee a situation whereby we may require a COVID-19 Vaccination Passport for the travelling public to ensure they have been vaccinated for COVID-19 or a form of authentication confirming vaccination. Until we get there, I don't see the industry recovering for the long-haul," he stated.
He adds that though the company has not laid off any of their staff, they've had to take pay cuts as industry players project a full recovery in 2022.
JOIN OUR PULSE COMMUNITY!
Recommended articles
Tanzania joins the list of African countries to sign an oil deal in the new year
Top 10 African countries with the highest GDP projections for 2023
Top 5 economies in Sub-Saharan Africa to watch out for in 2023, according to IMF
Shocking IMF report reveals Angola and Ethiopia to surpass Kenya as top economies in Sub-Saharan Africa
Libya is set to extend its gas supply chain with the Italian company, Eni
Oil-producing Algeria could become Africa's greenest country with its eco-friendly initiatives
Experience the thrill of 'Call of Duty' - Get ready to play!
Safaricom CEO speaks on KRA's plan to monitor Kenyans' transactions
5 things I wish someone had told me before joining ALX Africa