Inside gov't plan to create new bank called KeGIB
To make sure the bank is successful, the government will work on creating a strong plan for how it will be run.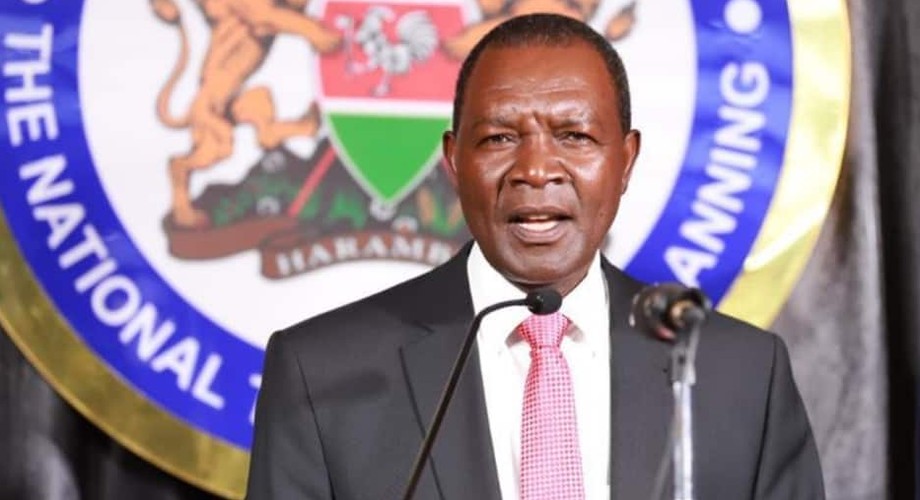 The government is planning to set up a new bank called the Kenya Green Investment Bank (KeGIB).
The proposal is contained in the Draft National Green Fiscal Incentives Policy Framework that was shared on January 31, by National Treasury Cabinet Secretary Prof Njuguna Ndungu for stakeholders to submit their input.
This bank will provide money and other help to both public and private companies who want to make investments that are good for the environment.
"The government will develop a green investment bank that will provide a range of funding instruments and associated incentives to support the public and private sector in overcoming barriers to making green investments at scale," the document reads.
President William Ruto has given priority to the government's efforts to curb climate change and build sustainable solutions.
"I think leaning on fossil fuel is not an option in the face of the reality of what we know is happening to our globe. We need to make difficult decisions, and the rest of the world needs to help Africa make the difficult decisions, work with the just transition of our energy, work with ensuring that we go green," William Ruto said during an interview with CNN in 2022.
According to the Green Economy Strategy and Implementation Plan, Kenya requires at least Sh2.4 trillion to implement green projects by 2030.
The bank will provide a variety of financial options, including credit guarantees, debt and equity, and risk-reduction facilities.
It will also provide support and advice to companies that need financing and will encourage the creation of innovative financial instruments such as green bonds and resilience bonds.
To make sure the bank is successful, the government will work on creating a strong plan for how it will be run. The bank will also consider what industries to focus on.
"The government currently expects that the new institution will be given a clear mandate to support climate change mitigation and adaptation and green growth, but it will be important to ensure coherence with existing and planned funding institutions in Kenya," the proposal further states.
In addition to the new bank, the government is also planning to create a database of green investments called the Green Investment Register. This database will include information about the best green projects in the country and will help connect investors with these projects.
The government is also planning to make it easier for companies to buy environmentally-friendly products by developing guidelines for green procurement. This means that when the government or local governments buy things, they will consider how environmentally friendly the products are.
To help new and innovative green technology companies, the government will create regulatory sandboxes. This means that these companies will be allowed to test their new products or services in a live market environment while still being protected.
Pulse Live Kenya
The government will also provide financial and technical support to green innovation and incubation hubs, which will help new companies get started.
President Ruto's administration is also planning to set up Green Special Economic Zones in all 47 counties. These zones will be a place for companies that are focused on being environmentally friendly to set up shop and grow their businesses.
JOIN OUR PULSE COMMUNITY!
Recommended articles
Ghana takes advantage of AfCFTA to boost trade relations with Kenya
China's investment in Tanzania reaches $1.8 billion after 10 years
Uganda expects its debt load to reduce and its economic growth to increase by 7%
Top 10 African countries with the most transparent GDP data
Here's why Unilever Nigeria is exiting from Nigeria's home care and skin cleansing markets
Maturity testing: Key to improving post-harvest losses in avocado farming
Top 10 African countries with the most extreme wealth disparities
Nigeria is planning to unlock revenue from the sale of tickets on international airlines and launch Nigeria Air by May
Discover Africa's best tourist attractions and beach destinations of 2023
Ferdinand Omanyala storms to 100m world-leading time, makes February history
Report: Erik ten Hag rules out trophy parade if Manchester United win
Ranking Xavi's European exits with Barcelona
Video: Christian Atsu's remains arrive in Ghana
Atsu's body to be brought home for burial - Ghana Embassy
Sad news: Christian Atsu found dead in Turkey
How well do you know your favourite La Liga club?
Messi gives in to Alphonso Davies' demand after 3 years
Why Greenwood could have played his last match for United