How can people choose a bookmaker that won't cause them any problems?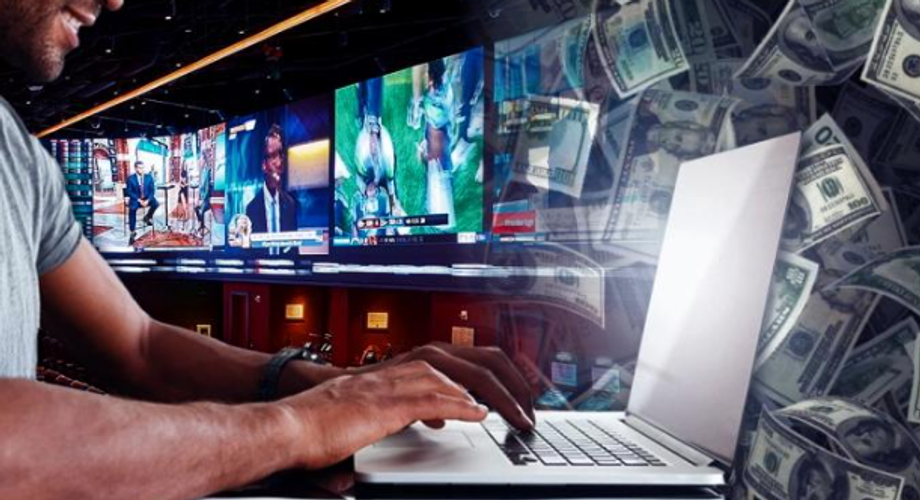 Choosing a suitable online bookmaker is always challenging because users have to remember a lot of things.
Some do not have problems when reviewing different operators, but this isn't always the case.
Luckily, you don't need to be an expert to find a suitable bookmaker. The good thing is that all of the online bookmakers on Efirbet have gone through our rigorous review process leaving just the safe, most secure, and best legal betting to choose from.
The information you'll find includes an overview of the security features, bonuses, and other kinds of things. Some people want to learn even more, so they also check the other overviews.
Although many users want to use a site that will offer them more options than others, some users simply want an operator that won't cause them any problems. If you're like that, there are a couple of things to consider.
The brand must be regulated
Whether we like it or not, many online bookmakers that people can access once they start betting aren't regulated.
Not all of them will try to scam you, but some brands will do that without hesitation. Consequently, you need to be careful when deciding which brand to choose.
If you decide to look for an operator that is regulated by a reputable gambling authority, you will find several popular gambling commissions.
Starting with Curacao, the latter is the place that offers licenses to some of the world's top-tier iGaming brands. Interestingly, the permits from this regulator allow most bookies to be available in many countries.
Aside from Curacao, the Malta Gaming Authority is also one of the popular regulators when it comes down to bookmakers. Some people consider the MGA to be slightly more reputable than Curacao's regulator, but they are more or less the same.
Aside from these 2 regulators, some countries have their specific gambling authorities. For example, the UK has the UKGC, Bulgaria has its NRA, and so on.
The fact that a given sportsbook has a permit from those places definitely boosts its credibility and allows people to have a problem-free experience.
They should check the operator's experience within the given jurisdiction
The fact that an online bookmaker has a license is a huge plus, but it doesn't mean it is completely safe and won't cause any problems.
Many brands use loopholes in the legislation to their advantage and can often refuse your withdrawals or do all sorts of other things. That's why it is advisable to look for more information about the given operator before signing up.
Aside from checking its license, you should try to find a forum/Facebook group or something similar where people discuss the specific brand.
Once you go there, you can check what others think about the company and decide whether it's worth using. Don't be surprised if a given site that looks good on paper isn't that good.
Read the complete Terms and Conditions
One of the things that people forget before they start betting is to read the given operator's complete Terms and Conditions.
Some only skim through them, but some people don't do anything and sign up right away. This may seem like a good idea on paper, but in reality, it isn't.
The fact that you have agreed to the T&C means you can't do anything if the operator decides to use its rights under your contract.
As you can imagine, brands take advantage of this situation and often refuse withdrawals, block accounts, remove payments, and do all kinds of other things.
Most people do not read the T&C simply because they're too long and are hard to read. Although it will take some time to skim through everything, it is worth it because you will learn all of the things you should avoid doing.
Take a look at the payment methods
The last thing to check when choosing a bookie that you don't want to have any problems with is the payment section.
If a given online bookie uses payment solutions that aren't that popular in your jurisdiction, you may have difficulties depositing and withdrawing.
Luckily, most sites that offer sports betting have top-tier payment gateways that are really easy to use, so you can expect debit cards, digital wallets, cryptocurrencies, and more.
JOIN OUR PULSE COMMUNITY!
Recommended articles
Top 10 happiest countries in Africa in 2023
Uganda experiences growth in its export revenue to African and Asian countries
The Finance Minister of Ghana is set for a trip to China to discuss the country's debt
Top 10 African countries with the lowest inflation rates in February 2023
Alongside becoming an apex investment destination in Africa, Tanzania is also a top food producer
Top 10 fastest growing sub-sectors in Nigeria
Payment options for withdrawals & deposits while using 1xbet betting app
KQ closes booking offices ahead of protests in Kenya & South Africa
The dollar is no more relevant in trade between India and Tanzania