Betty Kyallo explains why she was made to wear oversized clothes at KTN
Betty Kyallo who made her debut as a news anchor at the age of 22 has recounted how she was made to wear oversized clothes and those with a higher neckline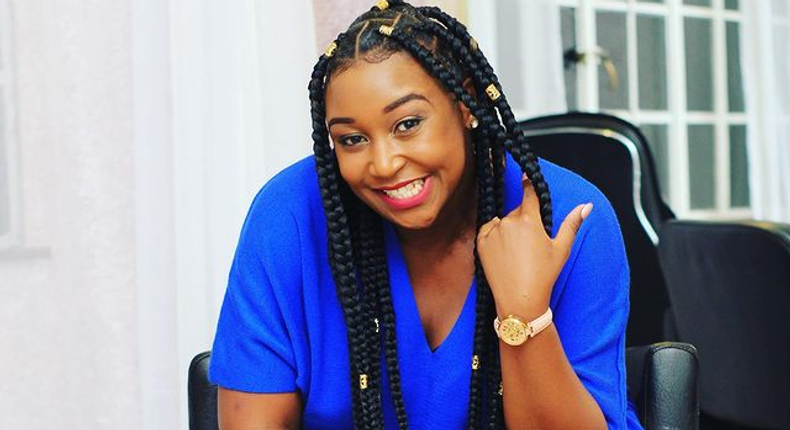 Media personality Betty Kyallo has recounted how she was made to wear oversized clothes while anchoring news on KTN.
Betty shared that she joined KTN as an intern before working her way to anchor news at a young age of 22 years.
According to Betty, the age was considered young at the time, hence she was made to wear oversized clothes to make her appear older than her age at the start of her career as a news anchor at the station.
Speaking on The Wicked Edition show hosted by Dr King'ori, Betty narrated that she also had to wear clothes with higher neckline to conceal a scar near her neck.
"For that reason, I had to wear big blouses. The main reason was to make me appear older and also hide a scar I had near my neck," Betty said.
Monthly salary of Sh5,000 and depending on parents
She added that as intern, her salary was Sh5,000, forcing her to rely on her parents before her career took off.
"My salary as an intern at KTN was Ksh5,000. Not that I am dissing the pay but what will the money do? So you still have to go back to your parents and ask for money for the fare and others," she added.
Being a news anchor at the time came with its fair share of challenges that the journalist had to deal with, but which she got used to after some time.
"Being a news anchor back then was a really big deal. I still think that was the reason why my mother used to give me her car to meet the expectations people had.
"The pressure was mostly there when I was starting out but over time I got used to it," the journalist recalled.
Betty worked her way to the top, becoming an accomplished journalist and one of Kenya's most-sought after talent in the media.
The mother of one is also an entrepreneur with several investments to her name.
Recommended articles
4 things to know about 60-year-old arrested for Tupac's murder
Fireworks as Arap Uria takes to social media with placard & gift for Peter Drury
Njoki Chege makes comeback to media with appointment to serve as CEO
Fans did not like how Zzero Sufuri was interviewed on 10/10, here's why
Meet the Rwandese man who has clinched date with Vera Sidika after her breakup
How Editi Effiong delivered a global hit with 'The Black Book' [Exclusive]
Nigerian producer Hitsound kicks off attempt to set new Guinness World Record
'Manifest is a better rapper than Sarkodie' – Samini
Alikiba embroiled in controversy as alleged ex-mistress accuses him of exploitation