Gospel ministry is inspired by the Holy Spirit - Daddy Owen responds to Eric Omondi
Eric Omondi accused Daddy Owen of neglecting his call and God-given talent, even after winning numerous awards as a gospel singer.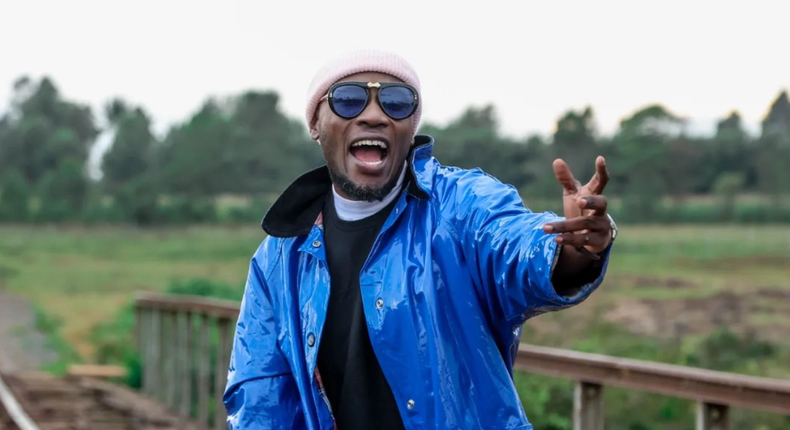 In a video posted on his YouTube channel, the singer noted that the Holy Spirit inspires most gospel singers to write songs noting that it's easier for them to write, perform or record songs with the inspiration.
"I'm not going to make any excuses, I appreciate the positive criticism and Eric Omondi for his declaration to the gospel industry.
"At the same time, we need to understand that Gospel ministry is mostly inspired by the Holy Spirit," Daddy Owen said.
The singer has expressed his disappointment in Eric for dragging the names of some struggling artists who are not in a position to help the industry.
According to Owen, some artists are going through tough times and struggling with life issues. It is therefore, hard for them to record music amidst all the traumas they are facing.
"Some of the guys mentioned are going through Suff.. there are people who have lost their loved ones, people who have lost essential things in their life.
"It's tough for them to go out to the studio to write a song or even go anywhere and perform or do anything concerning the gospel industry," Daddy Owen said.
Eric Omondi names 14 gospel artists in bitter rant
In a video posted on Sunday, the comedian accused gospel artists, including Daddy Owen of neglecting their call and focusing on things that are not uplifting the gospel industry.
"Where is Daddy Owen, Jimmy Gait, Mercy Masika, Alice Kamande, Gloria Muliro, Eunice Njeri, Bahati, the gospel music industry was the identity of Kenyan music and they have all fallen. The gospel music industry has failed us," Eric Omondi said.
He added: "You have left the ministry, you have left God, you have left the church, you will never prosper, the failure of Kenya as a nation is upon you. You are now trending for gonorrhoea scandals, I want to give you a message from God that whatever you touch whatever you do will not prosper until you turn to God."
Daddy Owen has acknowledged that some artists are not working like they used to.
"For real, some of us need to go back to the studio. We need to work like we used to and produce more gospel music," he said.
He has urged the ministers to get up and work to uplift God's ministry and the gospel industry in Kenya.
Recommended articles
Morgan Heritage feature Otile Brown, Eddy Kenzo in new album [Details]
Boutross latest collabo & 4 other hits released this week
Andrew Kibe's Biography: Career, personal life, networth
Chipukeezy vows to expose prominent persons involved in land grabbing
Melody Sinzore opens up on rejecting offers to leave Radio Citizen
Nadia vs Arrow Bwoy: Fans debate over who their son resembles more [Photos]
Akothee confirms wedding, 12 years after divorce
Former Kiss 100 presenter Linda Nyangweso comes out as queer
Anne Kansiime 'teases' MTN Uganda CEO: Watch their amazing conversation