I will not be on Wife Material 2- Eric Omondi's Ex-girlfriend Chantal Grazioli declares
Omondi had said that his ex-girlfriends Jacque Maribe & Chantal will be on wife material 2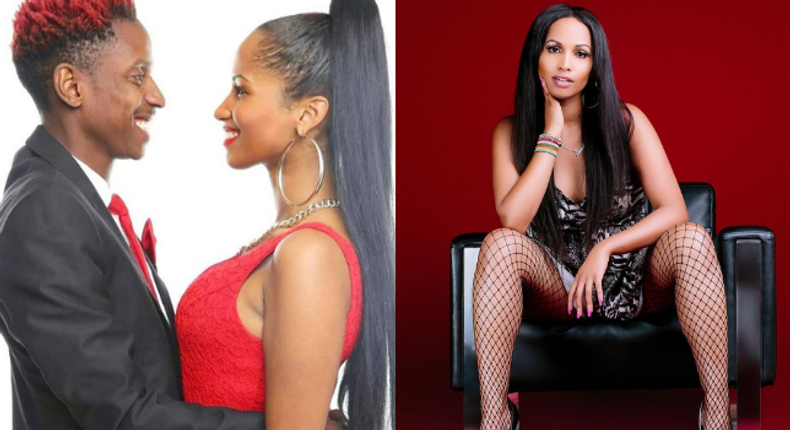 Chantal's statement come hours after Eric Omondi announced that he will invite his Ex-girlfriends; Jacque Maribe and Ms Grazioli to grace wife Material show season two.
In post seen by Pulse Live, Chantal asked her fans to ignore Omondi's words, terming them as fake news.
"Fakes News, I will not be appearing on wife material" said Chantal Juliet Grazioli.
Eric Omondi with Chantal (File Image)
In May, 2019 Eric Omondi and Chantal ended their four-year affair with lengthy Instagram posts.
On January 15 2021, Chantal introduced her new boyfriend to the world, a clear sign that she has moved on and she doesn't want anything to do with Eric Omondi.
Omondi's statement on Wife Material 2
On February 2, 2021 while appearing on Radio Jambo, Omondi said that he will invite Jacque Maribe and Chantal to talk to the 15 women who will be part of wife material two.
Eric Omondi with Chantal (File Image) Pulse Live Kenya
"…This time there will be no cameras in the bedroom or bathroom. We will have marriage councillors, and my two exes will also come, Chantel and Maribe to talk to the girls. They will come and say what I like, what I eat yaaani, everything they know about me" said Omondi.
He went on to say that; "I'm turning 40 soon by now I should have a family, I realized during the shoot of wife material, 'Wait I can actually get a wife like this!'. But this is how I want to meet my wife. This time I want contestants who are over 23 years and above from East Africa. I will have 15 ladies in a house."
Eric Omondi with Chantal (File Image) Pulse Live Kenya
"I lost 11kgs in three weeks do you know how stressful it is living with them? Kenyan women are very exposed, I would rather have 10 Tanzanians and three Kenyans in the next show."
Get our Top Stories delivered to your inbox
Recommended articles
List of entertainment joints whose licenses have been revoked
Kamene Goro speaks after reports of holding secret wedding [video]
Which lie? - Nasra Yusuf responds after Sh59K breakfast bill went viral
Madini Classic breaks silence on breakup during Pritty Vishy's birthday
Nonini invites fans for 40th birthday bash in Dallas
DJ Mo surprises wife in Kibwezi [Video]
Youthful MP Peter Salasya searching for a wife with these qualities
Ed Sheeran may have to pay $100m, if found guilty of plagiarising a song
Size 8 casts out demons from possessed girl in Kibwezi [Video]