KTN's Zubeida Kananu cuts 20-year locks to grieve mum [Video]
Zubeida's mother was buried in December 2022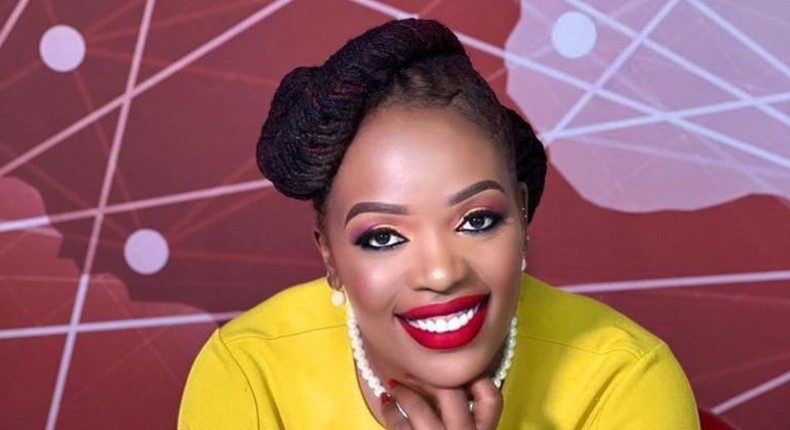 KTN News anchor Zubeida Kananu Koome has shared how she grieved her mother who passed on in December 2022.
Koome had grown her hair for over twenty years and said she cut her hair as a lesson she got from her mother's demise.
Koome said she learnt that sometimes it's good to let go of things we value most, even though it may be hard and sometimes also takes time.
"Zub, you can't be serious, don't cut your hair. It's been almost 20 years, and this is how we know you 😃 well, Yes, that's the first reaction I got from the people that knew of the attachment I had with my hair when I finally decided to cut it.
"It's in good faith I know, but from this, comes a lesson about life. We are sometimes tempted to hold onto things we value the most and not want to let go," Zubeida said in a post on social media.
Kananu said she was still struggling to accept her mother's passing on despite advice from friends to let her rest.
The journalist praised her late mother describing her as the pillar of her life and her best friend.
"It's been more than a month since I lost my mum, I haven't been able to let go, told myself that she's still alive, and that's what I still want to believe. It's not right, I've been told, I should let her rest, I agree, but it's not easy.
"I put on a brave face, but my pain is immense. She was not only my mum but also my best friend, my confidant, my pillar, my birthday mate, my everything. I know healing takes time, I won't rush, I'll take a day at a time and put my faith in God. My restorer, my redeemer, Abba father. He'll get me out of this, that I know," she said.
Although 2022 ended on a low note, she had blissful moments including hosting of the Nairobi gubernatorial debate.
Recommended articles
Njugush explains why he deleted video after KOT uproar
Esther Musila lists 3 precious things she can't live without
Mejja narrates painful journey with throat condition affecting his voice
Flaqo & Keranta address pregnancy rumours [Video]
John-Allan Namu's message after appointment to Reuters Institute Advisory Board
Stay single, stay rich - Why Harmonize is not ready to fall in love again
Vivian introduces the new man in her life [Screenshot]
Video: Watch Sheebah, Anne Kansiime showing off saucy dance moves
Full Figure on why Zari addresses Shakib as Mr. Lutaaya, lessons from dating Diamond