Why Internet Sensation Azziad Nasenya is trending on Twitter
I think she's playing with our minds - KOT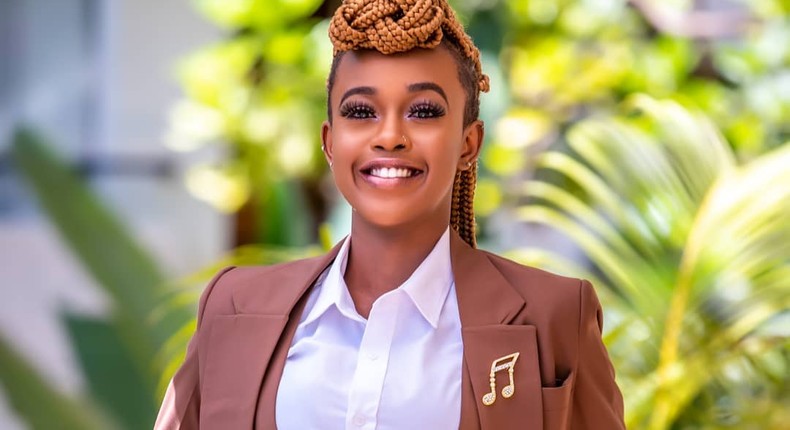 The Tik Tok 'queen' has caused a stir online with Kenyans on Twitter jumping on her latest video.
On Tuesday morning, Azziad posted a video in which she addressed how to differentiate between fake friendship and true friendship.
Ms. Nasenya said that to know a true friend, you have to fake a situation or put yourself in trouble and see how many people are going to stick by you.
"If you want to know you have a real friend or if your friends are real come up with a scenario, fake it, put yourself in trouble and then you will see how many people are going to stand by your side or how many are still going to stick by you. You'd actually be surprised with how many people are still going to be your friends or who are going to stand with you past that situation that you'd faked. Point of this whole story I am talking about is if you find real people, keep them, they're hard to find. "
So, this is where it got interesting and these comments by the internet sensation rubbed people the wrong way.
However, some tweeps came to Azziad's defense.
Ms. Nasenya mentioned that she sometimes wondered what she did to deserve the hatred that came from netizens, yet all she was trying to do is live a dream she had from when she was young.
Recommended articles
Pritty Vishy's special message to Stevo Simple Boy as he mourns father
News anchor Victoria Rubadiri treated to beautiful birthday surprise [Video]
Kevin Mboya finally speaks after trip to surprise girlfriend in Kwale
I have children but I have never married - Kamene Goro's lover clarifies
Useful Idioty's promise to anyone that returns his stolen iPhone
Why Abel Mutua and Judy Nyawira may be forced to redo their wedding
Veteran Radio Maisha presenter signs off in emotional farewell after 13 years
Cebbie Koks' advice to single ladies in search of husbands
Grieving Stevo Simple Boy honors late dad in birthday message as he turns 33