Mistake by Wilbroda that played a role in break-up with her baby daddy
Wilbroda shared in a past interview, the factor that could have played a role in her break-up with baby daddy, revealing that he confided in a friend after their split.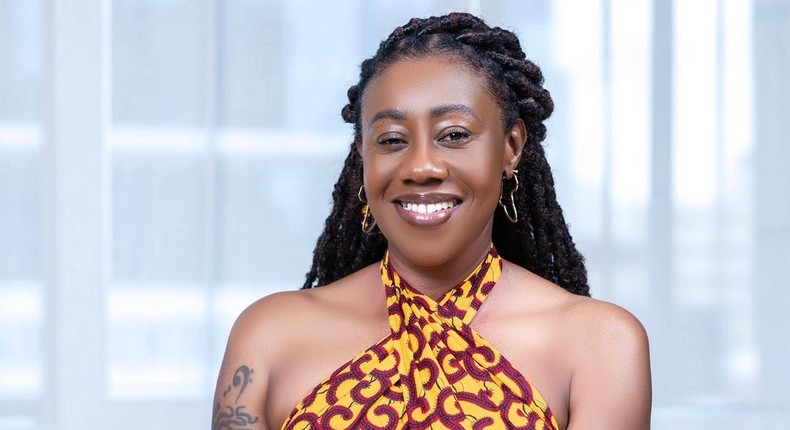 Popular Milele FM presenter and comedian, Wilbroda, talked about her past relationship and the factors that contributed to its challenges.
In a 2021 interview with Cheptoek Boyo, the mother of one shared insights into co-parenting, self-discovery, and the lessons learned from her experiences.
Wilbroda acknowledges she also played part in their breakup with baby daddy
Wilbroda acknowledged that she noticed a change in her ex-partner's behavior, particularly in the way he spoke.
Rather than waiting for potential issues to escalate, she took proactive steps to prepare herself for any outcome.
However, despite not being friends with her ex-partner, they are committed to co-parenting their son.
"Mimi tu the moment nilianza kuona kamzee sauti imeanza kupandishwa kidogo yenye si ya kawaida, sikungoja. Nilianza tu kujipanga mapema. But that is not to say that I did not play a part in breaking our relationship. Siezi sema sisi ni mabeshte, we try our best," she said.
Pulse Live Kenya
The comedian admitted her role in the relationship breakdown and identified a specific aspect that might have contributed to it.
"A lot of times I look at it and I think one of the things that also contributed to our break up was mimi nilikuanga na relative wangu all the time kwangu. Sisters wangu walikuwa wanakuja, na si ati ni sister tu, sisi ni clan na walikuwa wanakam mara mob.
"Later on, after we had broken up na kila mtu anaishi maisha yake, he mentioned it to a friend and this friend said to me and I was like I didn't see it," she said.
Pulse Live Kenya
Wlbroda: Personal space is crucial in relationships
Wilbroda realised that maintaining boundaries and respecting personal space is crucial in any relationship.
She shared that her enthusiasm for family gatherings, especially in her house, might have gone overboard, affecting the delicate balance in her relationship.
She emphasised that she no longer engages in such practices, having learned the importance of giving individuals their personal space.
"Mimi pia I contributed to their coming. It's not even them, coz I used to call them. I enjoyed their company and I went overboard and it affected the relationship. It's one of the things. It's one of the things I dont do anymore. Kwangu sahi.. I learnt that people just need their personal space," she said.
Pulse Live Kenya
Wilbroda says her baby daddy told her to leave the house
In another previous interview with Joyce Gituro, Wilbroda disclosed that her relationship faced challenges that escalated to the point where she felt her safety was at risk.
The actor narrated that after giving birth, the situation worsened, leading to heated arguments. Eventually, her ex-partner asked her to leave without their young child
Recommended articles
Jada Pinkett Smith says she and Will Smith are 'staying together forever' despite separation
DJ Kalonje talks about his side hustles after 12 years in the industry
Karen Nyamu declares war on 'Aluta Sunday' entertainment joints
Kenzo steps ahead of Cindy as he talks copyright with Museveni
Busta Rhymes describes working with Burna Boy as an incredible experience
Pastor Ng'ang'a surprises hawkers with Sh410K cash donation and business tips
Laika says Harmonize slid into her DMs; paid for Zanzibar, Dar trips
MPs shower TV47 presenter Lizah Mutuku with cash at graduation after-party [Video]
Ruth K recounts Mulamwah's reaction to news of unplanned pregnancy