Citizen TV presenter forced to apologize days after denouncing SDA Church in rant video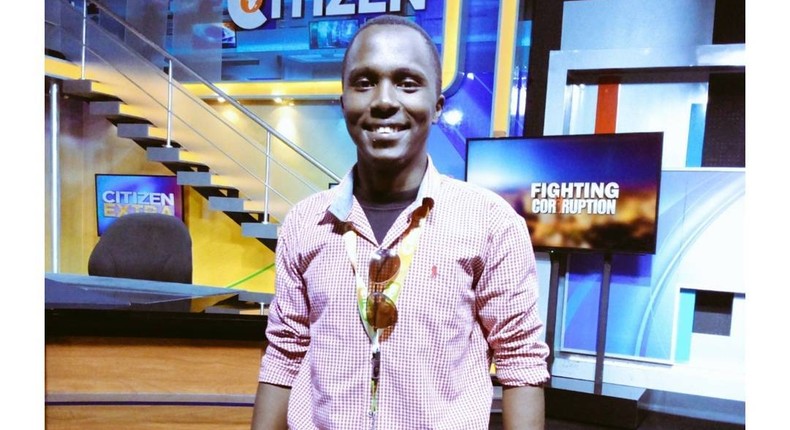 Citizen TV presenter Kimani Mbugua has been forced to apologize, days after denouncing the Seventh Day Adventist (SDA) Church.
Kimani who had denounced the church in a rant video he shared on social media said that he had been a member of the church for over 20 years, and he was now sure it was a cult.
In an interesting turn of events, the TV presenter apologized stating that he was sorry for the strong views he had expressed against Adventists, as he promised to delete the videos.
Kimani went on to say that he had withdrawn everything he said and that he was an angry young man seeking answers.
He also promised seek help to deal with his anger management.
"Am sorry guys, I have an apology to issue I am sorry for all the strong views I expressed against Adventists here in Kenya and across the world I will pull down all my posts and videos and retract my statements. I was angry and I will attend Maxwell SDA and issue an apology to all Adventists next Saturday. I hope you guys find it in you to forgive me for the pain I've caused I know it's hard but I humbly seek your forgiveness. I was just an angry young man seeking answers, I will seek help to deal with all the anger issues am going through. May God forgive me for speaking against His anointed," said Kimani Mbugua.
Pulse Live Kenya
"My sincere apology to all Adventists, I have spoken to many friends and family and I know the pain I've caused you guys. I shall seek help to deal with my anger management issues. Am sorry for all the hurtful things I said. ❤️ Always. Sincerely. Kim," he added.
Last week, Kimani took to Facebook to dismiss the SDA church as a cult, noting that he arrived at the conclusion after thorough research and deep understanding of the church and its doctrines.
Mbugua affirmed that he has been a member of the church since childhood and that the church members were rigid in their approach to life and incapable of having an open mind.
Pulse Live Kenya
"I was very wrong and I am willing to admit it. I was very wrong in how I mistook the level of understanding that SDAs and Adventists have of the material they are consuming. I was born in SDA and now I know that SDA is not a church. It is a cult," stated the Citizen TV presenter.
Get our Top Stories delivered to your inbox
Recommended articles
Youthful MP Peter Salasya searching for a wife with these qualities
Ed Sheeran may have to pay $100m, if found guilty of plagiarising a song
Size 8 casts out demons from possessed girl in Kibwezi [Video]
Bahati is battling depression, Diana has called me twice-Ringtone
Jamal Rohosafi throws shade at ex-wife Amira with cryptic message
My twin - Diamond gushes over look-alike son[Photo]
Crossing boundaries! Diamond working on a song with Indian star [Details]
Nick Cannon welcomes his 10th child, weeks before his 11th is due
Abel Mutua 'fried' as Roast House closes curtains for Season 1