Media Personality cum singer Tanasha Donna has penned down a heartfelt love letter to her Bae Diamond Platnumz days after launching a musical career.
In a well written post on her Instagram, Ms Donna showered Platnumz with praise for being supportive their love story began in 2018.
The NRG presenter described the WCB President as a hardworking and loving gentleman, counting herself lucky for having such a man in her life.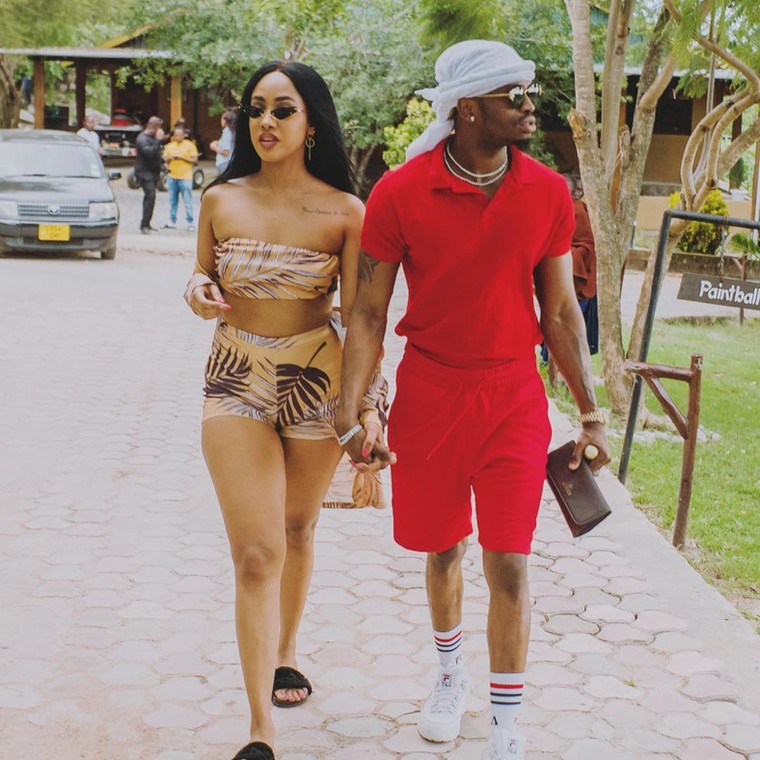 Diamond and Tanasha Donna
Tanasha's Love Letter
"This Man… Oh Lord where do I begin? Words cannot express how grateful and thankful I am to have such a kind, supportive, hardworking, loving gentleman like yourself, I almost forgot how lucky I was when the pressure and negativity and all the BS used to get to my head. You stuck by me. I'm in love with who you are inside and out, you inspire me in so many ways, I have learned so much from you and you are a blessing from God D…The way you support what I do without me even asking you to, honestly made me realize how lucky and blessed I'm to have you. Je t'aime and I'm stuck with you mon amour. May God continue to bless you in so many ways for the heart you have. IDGAF what people think or say but just know I will forever Ride for you till the end," reads part of the letter.
The Sikomi hitmaker introduced Ms Donna to the world as his girlfriend in November 2018, during one of their Wasifi Festival edition in Mtwara.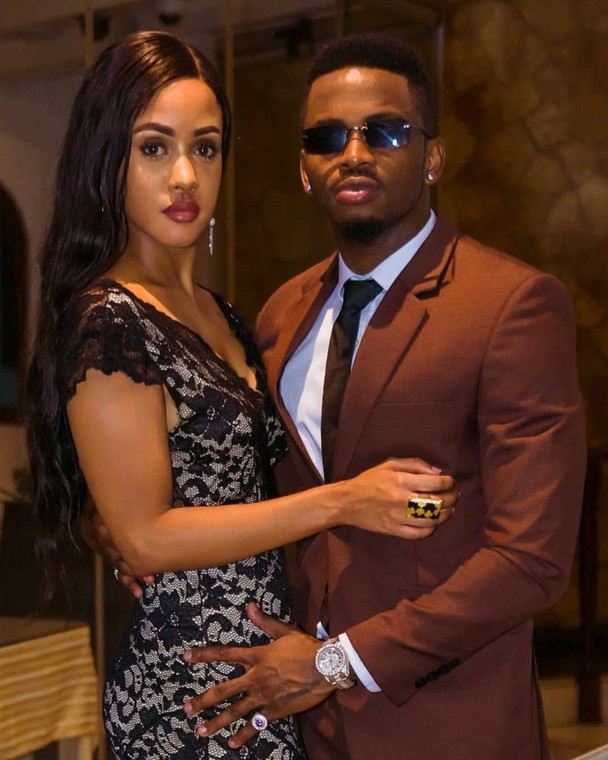 Dianmond and Tanasha Donna (Instagram)
I love you Tanasha
"I love you Tanasha. She is cute even from her shadow. Trust me she is in love. She doesn't wanna give me space. Poor lian in Love. Ciao. They never took me serious when I needed them, they all took me for granted..eti am a player..lakini yeye ameniamini," wrote Diamond.
In January, quoting one of his most famous songs 'Ntampata Wapi' Diamond promised that he will never cheat on Tanasha "Sura yako mtaratibu. Mwenye macho ya aibu…kucheat sitojaribu maana nakupenda sana."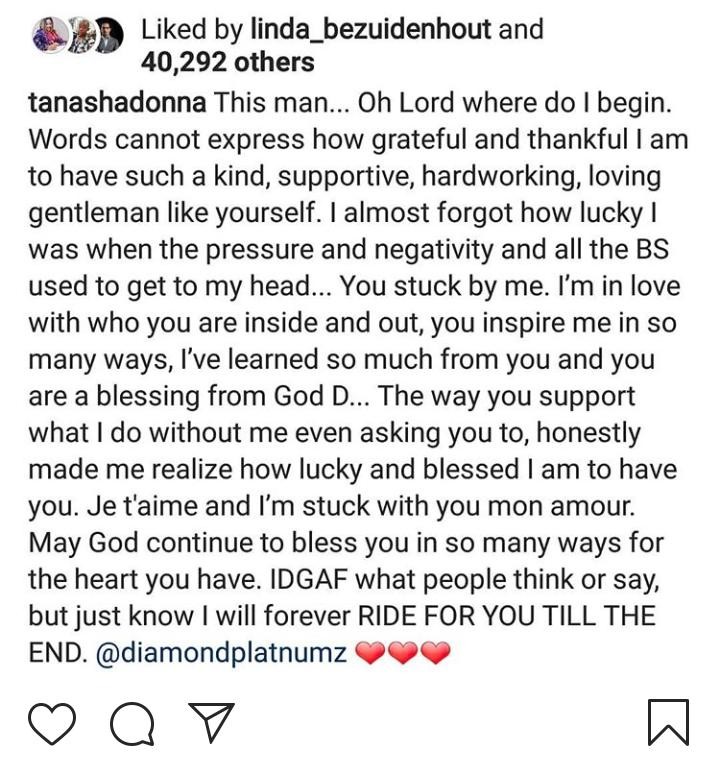 Tanasha Donna's love Letter