Kwame Nyong'o explores fresh African perspective in new Kenyan animated series 'Twende'
Kwame Nyong'o, an animation pioneer in Kenya, takes on the role of the casting director and executive producer of the first-ever Showmax Original 2D animated series 'Twende'.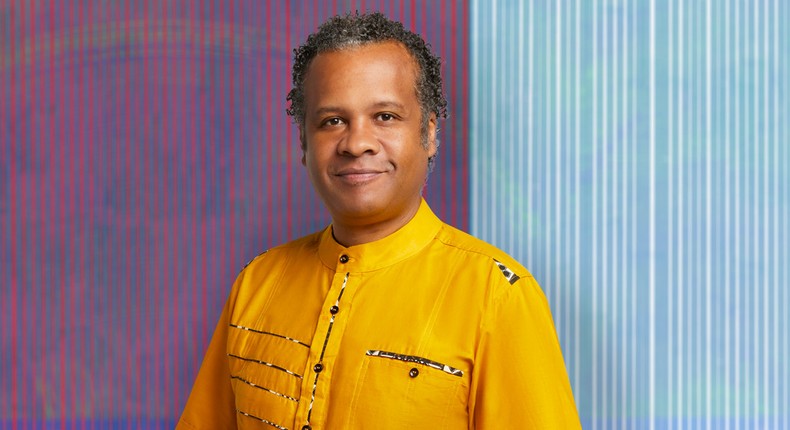 Showmax is set to introduce an exciting and groundbreaking Kenyan animated series, 'Twende', on December 1, 2023.
Produced by London-based Braintrust in collaboration with Johannesburg-based Mind's Eye Creative, this series showcases an all-Kenyan cast and promises to be a milestone in the world of African animation.
Kwame Nyong'o: Pioneer in Kenyan animation
Kwame Nyong'o, an animation pioneer in Kenya, takes on the role of the casting director and executive producer of 'Twende'.
Kwame is passionate about animation and believes in sharing fresh, positive stories that celebrate African culture and resonate with audiences across the continent.
This passion for storytelling has been a driving force in his work, including his children's books that blend African adventures with the theme of cultural exchange.
'Twende': A fresh African perspective
According to Kwame in an interview with Showmax, 'Twende' is set in the lively fictional East African city of Milima and follows the story of a boda-boda-driving pangolin.
This character is guided by the belief that life is about the journey, not the destination, which often conflicts with the demands of his job.
Kwame Nyong'o sees the series as a groundbreaking project for African animation. The series embraces African culture while exploring universal themes that resonate with audiences worldwide.
Pulse Live Kenya
Casting the perfect voices for 'Twende'
Casting the voice actors for 'Twende' was an exciting and fun process for Kwame, However, he also says it was challenging.
The main character needed to convey a laid-back and chill personality while actively driving the story forward.
Kwame and the team considered numerous talented artists but struggled to find the perfect fit for the role. The search ended when Junior Nyong'o, stepped in and demonstrated that he was the ideal voice for Twende.
He takes pride in the incredible talent that comprises the all-Kenyan voice cast of the show including June Gachui.
Pulse Live Kenya
Kwame Nyong'o's journey into animation
Kwame Nyong'o's fascination with animation began with a short film titled "Anansi the Spider" by Gerald McDermott.
As a Fine Arts major in university, he initially focused on painting but soon explored various other mediums, including drawing, photography, and sculpture. The mix of these diverse art forms naturally led him to animation.
His journey with 'Twende' began when he crossed paths with co-creator Mike Scott at the UNESCO Africa Animated! project in the mid-2000s.
In 2018, Mike reached out to Kwame after being approached by Braintrust at the Annecy Animation Festival.
Pulse Live Kenya
Braintrust was searching for African creators and producers to collaborate on an animated concept centered around a pangolin boda boda driver in the bustling fictional city of Milima. This unique premise piqued Kwame's interest and led to his involvement in the project.
Kwame Nyong'os personal journey & a message to African audiences
As a parent, Kwame is excited about sharing 'Twende' with his children, and they have already shown great enthusiasm for the series.
He noted how his kids get excited when characters in the show speak Swahili or when they encounter references to East African culture, like mandazi or boda boda.
Kwame believes that such projects will help dispel the notion that the West produces superior content and is helping level the playing field.
Pulse Live Kenya
The Kenyan animation industry is still relatively small but heading in the right direction, and Kwame believes 'Twende' holds the potential to make a significant impact.
Recommended articles
Kate Actress outshines 9 top African thespians to be crowned Actress of the Year
Wakadinali biggest winners as Spotify unveils most streamed artists in Kenya [List]
Proud mummy moment for Pierra Makena as daughter's talent secures her a movie deal
Yvette Obura recalls pre-birth struggle as she marks daughter's 8th birthday
Young Thug's defense lawyer said his name stands for 'Truly Humble Under God'
Claudia Naisabwa's media dream becomes reality in London
Jada Pinkett Smith says she and Will Smith are 'staying together forever' despite separation
DJ Kalonje talks about his side hustles after 12 years in the industry
Karen Nyamu declares war on 'Aluta Sunday' entertainment joints