Negative publicity is extremely good publicity- Babu Owino as Netizens call for #JusticeforDJEvolve
Netizens are calling for #JusticeforDJEvolve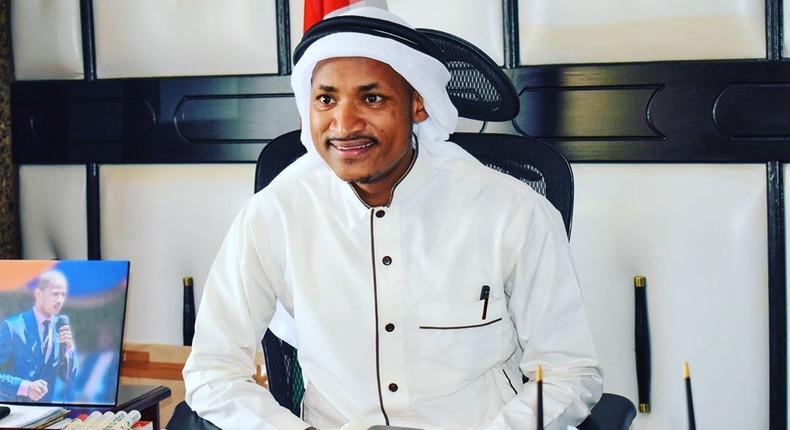 Owino put out a tweet, stating that in politics negative publicity is extremely good publicity, hinting that what was being propelled about him was just publicity.
"In politics publicity is publicity, Negative publicity is extremely good publicity," reads Babu Owino's tweet.
On Wednesday, Kenyans On Twitter were pushing the tag #JusticeforDJEvolve who was allegedly shot by the MP early this year.
The DJ Evolve incident has been haunting the Politician for months now, with questions around his Hospital bill and how the DJ is fairing on from his hospital Bed.
The #JusticeforDJEvolve hashtag became a topic of discussion on Twitter after a number of Kenyans joined the world in calling for justice for George Floyd who died in the hands of Minneapolis police.
Just the other day, DJ Evolve's employer B-club said that the Disk Jockey is still admitted in hospital, despite being moved from the ICU Ward to the normal ward.
"Hello Please DJ Evolve is still in Hospital. Our Post was to Re-introduce DJ evolve and keep his career relevant to others, so that his fans don't forget him. Thank You," reads the message.
Here re some of the tweets
Murefu @Kimutu_Kikubwa "#justicefordjevolve (dis)Hon Babu Owino took aim and shot DJ Evolve in a cool and intentional decision. Cool and calculated. Then he used his money to pay his medical bills, and used his influence to stay out of jail on the softest bail terms in Kenya".
RAW ❁@_Rawson7 "As Kenyans are busy currently asking #JusticeForGeorgeFloyd I wonder where we'll get with #justicefordjevolve. A Politician just shot a Dj at point blank and still has his job and busy teaching our children in YouTube. HUMANS DISGUST ME"
OTC @timothyodera "Babu shot dj evolve but the dj did not die. The likes of msando, kenei and many others were murdered and nobody remembers that. Fuck you all. I stand with babu owino #justicefordjevolve"
Recommended articles
Why marrying at the peak of your career is a mistake - Daddy Owen
Ndovu Kuu's 'Tetanus' & 6 other hot songs released this week
8 Kenyan celebrities with unbreakable father-daughter bonds
Zari Hassan's: Career, personal life, networth
The code of bros before exes - Oga Obinna
Kenyan comedian speaks on his relationship with fallen Ghanian content creator
Shix Kapienga finally speaks about abrupt termination from Royal Media Services
African folklore comes to life on Netflix
Trevor Noah unveiled as host of Prime Video's 'LOL: Last One Laughing'
Ferdinand Omanyala storms to 100m world-leading time, makes February history
Report: Erik ten Hag rules out trophy parade if Manchester United win
Ranking Xavi's European exits with Barcelona
Video: Christian Atsu's remains arrive in Ghana
Atsu's body to be brought home for burial - Ghana Embassy
Sad news: Christian Atsu found dead in Turkey
How well do you know your favourite La Liga club?
Messi gives in to Alphonso Davies' demand after 3 years
Why Greenwood could have played his last match for United