I'm not back with Diamond - Zari says as she lectures Tanzanians
Zari goes on a bitter rant as she lectures Tanzanians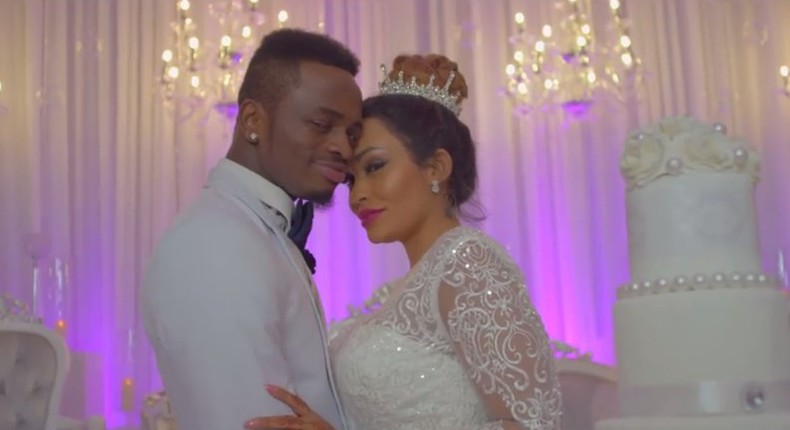 In a bitter insta-live rant, Mama Tee mentioned that just because she is in good terms with the father of her kids doesn't mean that they are back together, making it it clear that they are just co-parenting to ensure their kids are accorded the required parental love.
She further expressed displeasure in people who are always intruding her life trying to dictated how she should live.
Ms Hassan also slammed those saying she is so desperate to get back to Diamond, based on the frequency her kids communicate with their father.
"Ooh she is so desperate to get back with him. No. wacha niwafundishe kitu kimoja, especially you Tanzanians. Nataka muingie kwenye Google Translations, Inaitwa co-parenting. Its co-parenting for the sake of the kids that you two have together. It has nothing to do with, ooh she is so desperate she wants to get back to him, ooh she is fighting so hard to get back to him. Just because he is taking care of his kids, it doesn't make him desperate, and make him look like he is trying to get back with me.
Why are you so bitter that a person has decided to step up their game and take care of their kids and it makes some of you bitter. Kwanini munaumia, this thing is coming from Tanzania. How is one desperate when they decided to take care of their child"
Pulse Live Kenya
"Diamond doesn't have to prove a point to me that he wants to get back with me, I do not have to prove a point to him that I need to get back to him. Whatever we are doing right now is for the best interests of our children. My kids are very happy, Papa calls all the time. Especially Tiffah gets very excited, that's my papa calling, he speaks to them, plays Piano for them, he is doing everything, he bought a Kitchen her, a pappy for his son. The problem is mbona nyinyi mnaumia," posed Zari.
She also quashed reports that she always coaches Tiffah when it comes to what to say to her father on the phone.
"Tiffah doesn't need to be told what to say. When the camera is rolling she knows what to say. You don't even need to say anything to Tiffah. This a four-year-old saying what comes to her mind, she is smart, beautiful, she is smart she doesn't need to be told what to say. I'm not gonna seat here and watch you diss my child that ooh she got an attitude, she is special, confident, she is everything, you guys are not," said Zari in her bitter rant.
ece-auto-gen
The mother of five pointed out that Diamond realized his mistakes and decided to be present in his kids' lives and she has to give credit where its due.
"And to set the record very straight am not back with Diamond, Diamond is not back with me, we are co-parenting. There are two kids involved, we both realized out mistakes and out priority right now is our kids. He gonna fetch tham , he gonna sent someone to take them or I'm gonna sent them with my bother to come to Tanzania, it's how it's supposed to be its called a parental plan, sio lazima kurudiana," Zari added.
Recommended articles
Shix Kapienga finally speaks about abrupt termination from Royal Media Services
African folklore comes to life on Netflix
Nairobi Half Life & 5 other top Kenyan movies according to ChatGPT
Andrew Kibe gushes over Nikita Kering in YouTube video
Eric Omondi considers quitting 16-year-old comedy career
Cross-dresser Kinuthia & bestie Waweru clarify relationship status
Samidoh & Edday Nderitu put breakup rumors to rest
Idah Waringa leaves NTV & relocates to China
Akothee's lavish wedding gown: Price tag revealed
Ferdinand Omanyala storms to 100m world-leading time, makes February history
Report: Erik ten Hag rules out trophy parade if Manchester United win
Ranking Xavi's European exits with Barcelona
Video: Christian Atsu's remains arrive in Ghana
Atsu's body to be brought home for burial - Ghana Embassy
Sad news: Christian Atsu found dead in Turkey
How well do you know your favourite La Liga club?
Messi gives in to Alphonso Davies' demand after 3 years
Why Greenwood could have played his last match for United