Zari Hassan's Manager goes after Google after publishing her net worth
 The Manager clears the air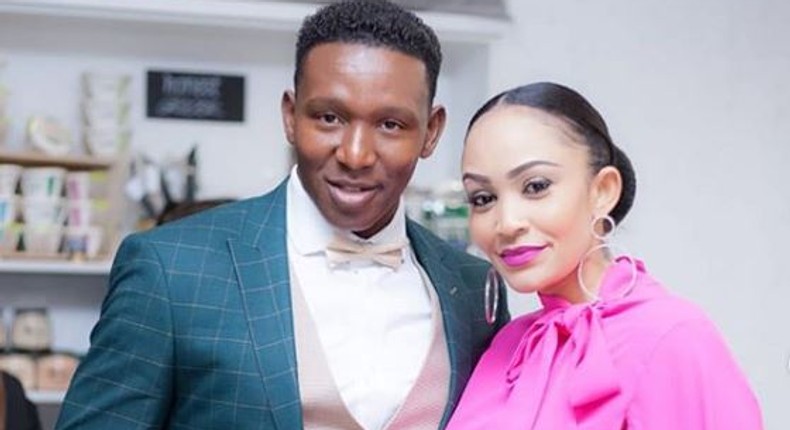 Anthon shared a screenshot of the information available on Google, stating that American multinational technology company, is feeding the public with false information, when it comes to Zari's net worth.
He pointed out that Ms Hassan has lots of properties on her name and whoever published the article about her client's financial muscle should do more research.
"Google??!? How did u come to this blatherskite of a conclusion without even consulting me or any of Zari's wealth management? How in the world is @zarithebosslady net worth at just $8.8m, I know for dayum sure as her manager I clocked in much more than that 2019 alone for her. 7 figures for sure in 2019!! You forgot about her college BCC in South Africa, it's at least net worth's at $20m, properties in Uganda including the hotel she is building $4m, properties in SA $4m and so much more. I think u took her 1st born son net worth and put it as hers by mistake @google u need to rectify this, Get it right. #networth #Zarisnetworth" reads Galston Anthon post.
Upon landing on the post, Zari lauded her Manager for addressing the under estimation captured by Google. 
"Preach bro, what an under estimation. Smh" reacted Zari.
Pulse Live Kenya
However, a section demanded receipts from the manager, as away of affirming his statement.
blessedwithknowledge "@galston.anthony so you made more, what exactly you do as her manager? What do you manage? As a manager you should at least answer this question with proofs and she is building a hotel but we never see even one picture of the construction, but we know every corner of her rooms in the house"
Another user opted to remind the Manager that Google is not responsible for the unverified information.
Pulse Live Kenya
wcb_for_life_gang "U idiots who r praising tis foools stop being fooled. yan mijinga ya mitandaon ndio itakayoamini huu upuuzi, billionea billionea mxiuuuuuuuuuuuuuu ndotoni lambdaaa mje na mapovu nikawaoshee"
wanjiru.jessi "Wacha Nicheke mimi ako na hizo pesa zote but she was living at her baby daddies house"
qngonzebwa "We need the book, ZARI THE BOSS LADY so that we can read about you in legendary books nabaana baffe bakusomeko mu byafayo"
lydiawasseme "Did you hear that the 8.8m was misplaced cos its her first born's worth..... I am dead .Wooi now they paid google to underestimate my Queen, God will punish them"
wanjiru.jessi "Ooh now google is wrong, what happened to Ferrari and Maserati??"
Pulse Live Kenya
JOIN OUR PULSE COMMUNITY!
Recommended articles
Sarah Kabu emotional as Moya David surprises her on flight to Mauritius [Video]
Betty Kyallo speaks on claims of only dating men with expensive cars
Rayvanny sets own car on fire as he drops another movie-like video
Nasty public fallout between Huddah and Murugi Munyi enters day 2
Johnny Depp reportedly in talks to return to 'Pirates of the Caribbean'
Ghanaian star Kofi Jamar set to drop much anticipated collabo with Khaligraph Jones
Comedian Mulamwah shares photos of his house under construction[Photos]
Singer Nandy's classy response over claims of hiding pregnancy
Bahati up in arms with Sifuna & Shebesh over his Mathare parliamentary bid