Setting boundaries: 10 topics to steer clear of with family, no matter how close
There are certain topics that can prove to be sensitive, even with the closest of kin.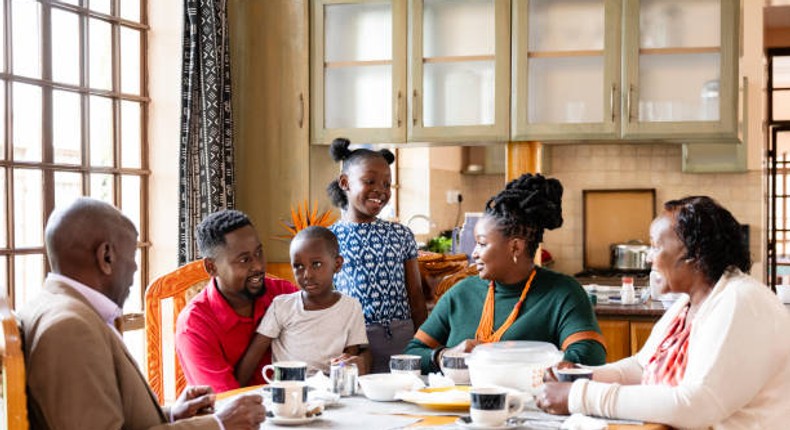 Family dynamics can be intricate, filled with love, understanding, and shared history.
Maintaining healthy relationships involves being mindful of the conversations we engage in. Here are ten things you should avoid telling family members, no matter how close you are:
Critiquing appearance
Whether it's commenting on weight, clothing choices, or physical attributes, remarks about a family member's appearance can be hurtful and damaging. Instead, focus on positive and uplifting conversations.
Financial comparisons
Financial matters can be a touchy subject. Avoid making direct comparisons or asking probing questions about income, expenses, or personal investments. Everyone's financial situation is unique, and these discussions can lead to unnecessary tension.
Unsolicited parenting advice
Criticizing or offering unsolicited parenting advice can strain relationships. Remember that each family has its own parenting style, and what works for one may not work for another. If advice is sought, offer it delicately.
Young woman taking selfie with family
Personal relationships and romance
Delving into the intricacies of a family member's romantic life can be invasive. Avoid prying into their relationships, and instead, offer support when it's requested.
Past grudges
Bringing up old conflicts or past grudges can reopen wounds and hinder the healing process. Focus on moving forward and building positive interactions.
Religious and political differences
Discussing religion and politics can lead to heated arguments, especially if family members hold diverse beliefs. It's often best to respect differing opinions and find common ground elsewhere.
Comparing achievements
Everyone progresses at their own pace, and comparing academic or career achievements may create feelings of inadequacy. Celebrate each family member's successes individually.
Health and medical history
Inquiring about a family member's health or medical history can be intrusive. Respect their privacy, and if they choose to share, be supportive and empathetic.
A woman serving a meal in a family gathering Pulse Live Kenya
Sensitive family secrets
Family secrets are called that for a reason. Avoid bringing up topics that could potentially harm relationships or tarnish the family's reputation.
Assumptions about future plans
Making assumptions about a family member's future plans, such as marriage or having children, can be presumptuous and uncomfortable. Allow individuals to share their plans on their terms.
JOIN OUR PULSE COMMUNITY!
Recommended articles
Meet Mathias Kavita, China-trained acrobatics coach behind successful acts at Sarakasi Dome
7 advantages of having children in your 30s
If you can't do these 3 things with your ex, you're not ready to move on
5 things a cheating partner says that prove they cheated
Princess Diana's iconic engagement blouse expected to sell for $100,000 at an auction
Top 5 coldest countries in the world
Moaning during sex is such a good thing, according to sex experts
Original name of Africa and how it got its current name
3 mistakes to avoid when cooking fried rice