4 dangers of adding raw sugar to tea
Adding uncooked sugar to your tea can pose several dangerous effects on your health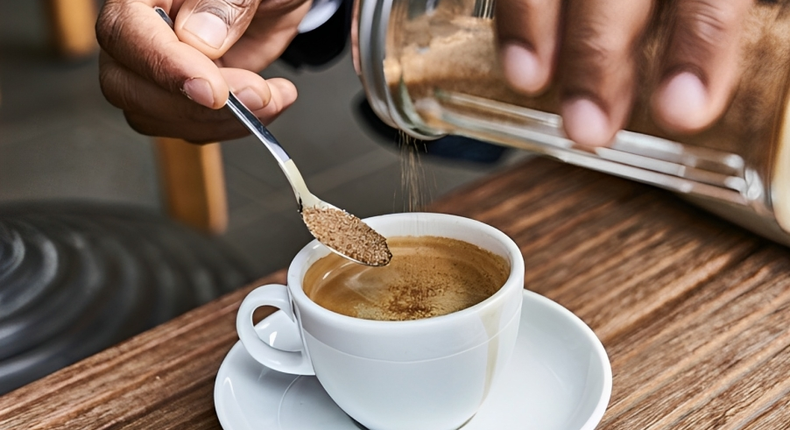 Tea is one of the most popular beverages in Kenya cherished by most households.
It is customary in many cultures to add sugar to enhance the taste of tea. However, there is a lesser-known concern associated with consuming uncooked sugar or the sugar that is added directly to tea.
This article looks at the potential effects of consuming uncooked sugar and highlights the importance of mindful sugar consumption for overall health and well-being.
1. Affects blood sugar levels
When sugar is added to tea without being dissolved or heated, it enters the body in its raw form. This can lead to a rapid spike in blood sugar levels due to the quick absorption of undissolved sugar particles into the bloodstream.
Such abrupt fluctuations can strain the body's insulin response, potentially increasing the risk of developing insulin complications.
2. Digestive issues
Uncooked sugar in tea can also cause digestive problems. The undissolved sugar particles may irritate the lining of the digestive tract, leading to discomfort, bloating, and even diarrhoea in some individuals.
Furthermore, the excessive intake of uncooked sugar can disrupt the balance of gut bacteria, which play a crucial role in maintaining digestive health.
3. Dental complications
Regular consumption of uncooked sugar in tea can have adverse effects on oral health. Sugar serves as food for harmful bacteria present in the mouth, leading to the production of acids that attack tooth enamel and contribute to tooth decay.
The stickiness of uncooked sugar particles can also promote plaque formation, further increasing the risk of dental cavities which can be problematic.
4. Weight management challenges
Uncooked sugar in tea adds unnecessary calories to the diet without providing any nutritional value. Excessive sugar consumption is associated with weight gain and obesity.
Being mindful of sugar intake, including the uncooked sugar added to tea, is crucial for maintaining a healthy weight and preventing weight-related health issues.
Alternatives sweeteners for healthier tea
To minimize the risks associated with uncooked sugar, individuals can opt for healthier alternatives to sweeten their tea.
Natural sweeteners such as honey, stevia, or cinnamon can add a touch of sweetness without the negative effects of uncooked sugar.
Honey Pulse Live Kenya
Alternatively, reducing the amount of sugar added to tea or gradually transitioning to unsweetened tea can help acclimate taste buds to less sugary flavors.
JOIN OUR PULSE COMMUNITY!
Recommended articles
Umlungu: Colourful history of a word used to describe white people in South Africa
Sarah Jakes Roberts stuns in Nigerian fashion brands for ministration in Lagos
5 great ways to look stylish with short hair, inspiration from Kambua
Here's why buying a car may not solve all your problems
4 lifestyle changes you should adopt to reduce risk of heart disease
10 simple nighttime beauty habits to practise before bed
Why you keep attracting emotionally unavailable men
Living in Nairobi's slums, you are 35% more likely to get high blood pressure than those in rural areas
3 things you should do if you plan on going through your partner's phone