5 skin care mistakes you're making unknowingly
These mistakes could be why you always have pimples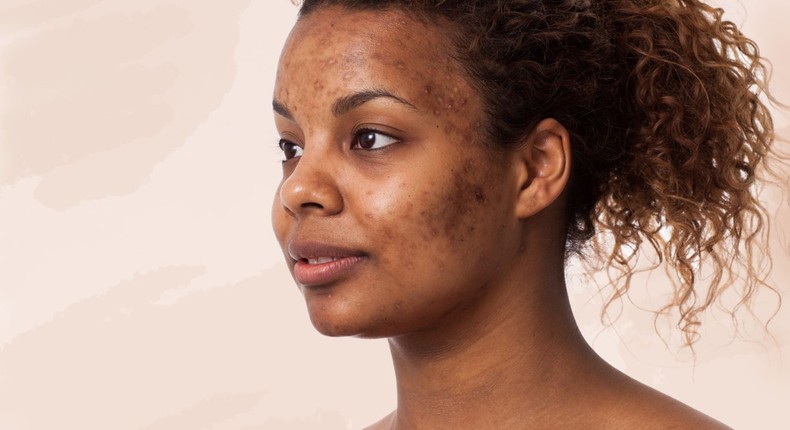 We all have a beauty regimen that we swear by.
However, it's not always that the skin care routine we follow is correct. You might be doing the most to your skin by using way too many products and experimenting way too much – habits that can be detrimental to your skin and even make you look older, age faster and have constant skin breakouts. That said, here are skin habits or mistakes you're making unknowingly.
It's necessary to exfoliate and remove all the dead skin from your face, leaving you with a smooth and glowing face. However, using facial scrubs too often is not good for your skin as that causes dryness, flakiness, redness and even stinging sensations on your skin. In addition, your skin also becomes shiny, tight and tingly. Dermatologists suggest that it's better to use chemical-based scrubs as opposed to facial scrubs that contain ground seeds and shells as the sharp edges can harm your skin.
2. You use anti-wrinkle cream and think it's enough.
These creams can be great for your skin as they reduce age spots, fine lines and wrinkles. However, they do not get rid of wrinkles completely as the only way to completely get rid of wrinkles is through plastic surgery. What you should do instead, is to delay the appearance of wrinkles on your skin for as long as possible and you can do this by moisturizing your skin on a regular basis. You should also stay away from the sun and use sun screen.
3. After washing your face, you dry it with a towel.
Of course, you will need to dry your face after washing it. But you need to do it the right way. Don't dry your face by rubbing it with a towel as this can damage your skin. You will irritate and inflame your pimples and force bacteria deep into your pores. Instead, gently pat your face with a towel, then let it air dry. Also, use a different cotton towel just for your face and remember to change it regularly as moist and dump towels are breeding grounds for bacteria which can cause acne.
ece-auto-gen
4. Sleeping with your hair down.
Hair contains a lot of dirt and grease that can damage your face, thanks to the pollutants outside. It also has oils and chemicals from the hair products you use. Once all this gets onto your face, it can sink into your pores and cause breakouts. So, make a habit of sleeping with your hair tied into a loose ponytail or wear a headscarf.
5. You don't eat foods that keep your skin healthy.
JOIN OUR PULSE COMMUNITY!
Recommended articles
5 ways to have more mind-blowing s*x in your relationship
Details of cosmetic procedure behind Kate Actress' new body [Video]
Here's why sleeping with your phone in bed can affect your health
Body count: Stop asking your girl for it, you don't need to know
25 top designers to showcase at Nairobi Fashion Week
Kelvin Kinuthia and mum step out with matching outfits on birthday[Photos]
Barbie tattooing my face on her back boosted my self-esteem - Bobi Wine
5 problematic beauty standards created by celebrities and influencers
Influencers who turned side hustles into successful businesses