Great tips and tricks for ladies who love box braids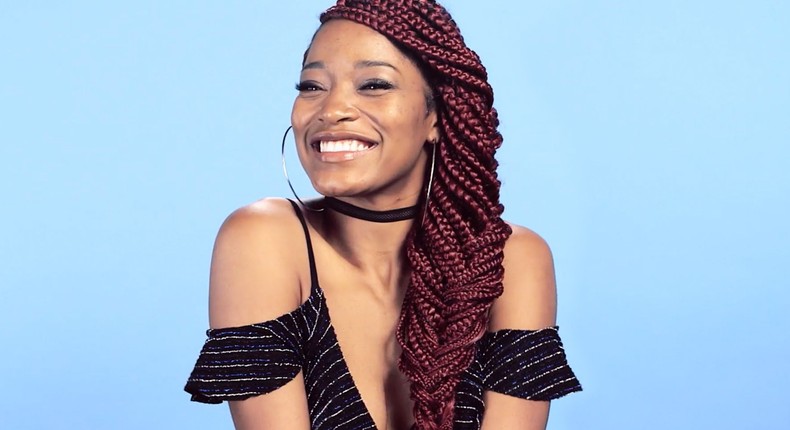 If you're anything like me, then you probably love braids.
Braids are not only stylish but also super economical. With proper care and maintenance, you can even leave them on for close to two months. Plus, we can't fail to mention that they come towed with incalculable ways to style them and you also have endless options when it comes to different braid styles to try out, be it long braids, colored braids, short chunky ones, faux locs, etc., there's something for everyone. If you're not a person that braids so often, you can have a hard time adjusting to having braids. Like many other hairstyles, braids do have their cons too – like how long they take to get done, or the tension they cause on the scalp especially when they are fresh, for instance. But there are some tips and tricks to make braid life easier. Let's comb through them:
1. When going to the hairdresser, don't have very greasy hair.
Some people choose to go to the salon first to have their hair blow-dried and cleaned. That's fine. But when oiling the hair, make sure it's not too greasy because it will be hard for the person braiding to grip very greasy hair and you may take longer to get braided or the braids may not be tight enough at the roots and they may start coming out.
2. Ensure to hydrate the scalp.
Braids contain some chemicals and can cause the scalp to be very itchy. What you wanna do is, when the scalp becomes dry, spritz a little water on it with a spray bottle, and I mean just a little water. Then, spread it with your fingers all over the scalp, followed by a bit of oil or braid spray and then sleep with a bonnet on. Do this at least once a week to ensure that your scalp is well hydrated; this will also help keep the braids looking well maintained for longer.
3. When you have dandruff.
To get rid of dandruff which causes an itchy scalp, mix one-part apple cider vinegar and one part water into a spray bottle, shake well and spritz the mixture on your scalp – just a little bit. Then leave it to dry. Don't worry about the smell as it will go away once it dries. Some people prefer to wash off the apple cider. If you find that the ACV causes more irritation, you can wipe off with a clean damp cloth after it has dried and then proceed to oil your scalp.
4. Removing dirt build up.
After you have been having your braids from a while, dirt will start building up especially at the roots of the braids. You can wash your braids but that will make them age quickly and it's also a super long and tasky process. What you can do instead is use hair mousse, apply it generously all over the scalp then wipe any dirt build up with a cotton pad. Apply mousse on the edges of the braids too and wipe with a cloth because braid edges are also quite dirty.
5. Tie your hair up when sleeping.
Braids collect a lot of dust and dirt from the environment and sleeping with your hair down can make you get breakouts on your face when the hair comes in contact with the face. Always tie your braids into a ponytail and tie a headscarf.
6. If you swim, tie your braids into a bun.
This will reduce the surface area exposed to the chlorine in the water and not just that, but will also make them less heavy. Wet braids can be very heavy so you want to ensure that they get as less soaked as possible, to avoid causing tension on the scalp.
ece-auto-gen
7. If you cannot handle heavy braids, do not get long braids.
Long braids are not for the faint hearted. When you tie them into a bun, they end up being really heavy and can even cause some strain on the neck and back. Not to mention once they're wet, they're even heavier. So, if you know that that will be an issue, it's best to get medium sized or short braids instead.
ece-auto-gen
8. Ask your hairdresser not to make the braids too tight.
Tight braids are not only really painful but also cause too much tension on the scalp and you may even end up losing hair. Let the hairdresser know that you don't want the braids neither too tight or too loose.
9. If your braids start looking old, give them a new lease of life.
You could refresh them with the rubber band method we talked about a while back. Also, dip the ends in hot water and shave of the flyaways with scissors to make them look fresh again. 
Refreshing old braids with rubber bands (YouTube signed samone) Pulse Live Kenya
JOIN OUR PULSE COMMUNITY!
Recommended articles
The African all-female tribe where men are not allowed
5 Ways to keep warm this rainy season
How to deal with your girlfriend's male bestie
Meet the president of Nairobi's exclusive society dubbed 'Women Who Whiskey'
Signs that say you're a lady in the streets, freak in the sheets
How Folk Fusion's Rain Dance Edition went down [Videos]
Arts Center Kibera: Unleashing creative potential of Kenyan youth
6 mistakes to avoid when getting a relationship tattoo
8 Well-clarified tips for preventing Pneumonia during the rainy season, according to AI
Ferdinand Omanyala storms to 100m world-leading time, makes February history
Report: Erik ten Hag rules out trophy parade if Manchester United win
Ranking Xavi's European exits with Barcelona
Video: Christian Atsu's remains arrive in Ghana
Atsu's body to be brought home for burial - Ghana Embassy
Sad news: Christian Atsu found dead in Turkey
How well do you know your favourite La Liga club?
Messi gives in to Alphonso Davies' demand after 3 years
Why Greenwood could have played his last match for United