Why weed can be good for your sex life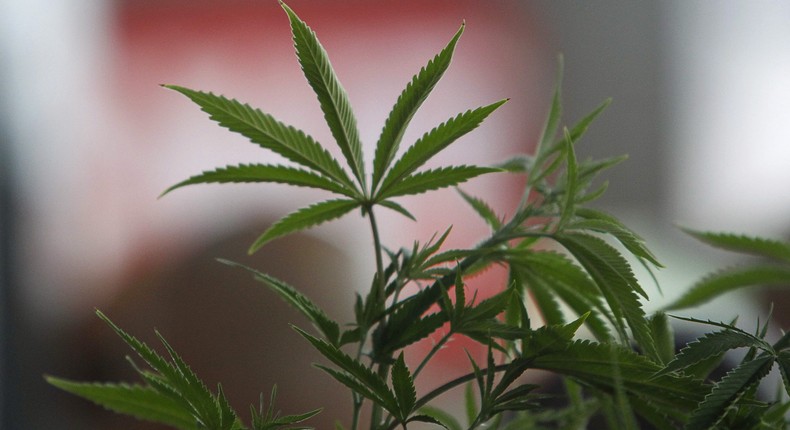 As a study by Stanford University (USA) shows cannabis consumers are more active in bed than non-consumers.
The urologists from California published their work in the Journal of Sexual Medicine. They compared data from a major US health survey. 50,000 men and women between the ages of 25 and 45 had reported on their cannabis use in the previous year and sex frequency.
Regardless of age, sex, ethnicity or life situation was: people who consumed marijuana daily, had about one-fifth more frequent intercourse than non-stoners. Women had 7.1 instead of 6 sex in four weeks, men 6.9 instead of 5.6 times.
Until now, it has always been assumed that cannabis consumption restricts libido and even leads to erectile dysfunction. However, this research has debunked that belief.
"Frequent marijuana use does not appear to diminish sexual motivation and performance. If anything, it is associated with increased coitus frequency," says senior author Michael Eisenberg.
The incidence of sex increased quite parallel to cannabis use.
How high the individual doses were, does not emerge from the data.
Prof. Michael Sommer, President of the German Society for Men's Health, nevertheless considers the connection to be conclusive. He told the German Press Agency (DPA), "It's well known that moderate cannabis use is easier."
In Kenya, however, cannabis use is illegal in any form despite popularity among locals.
JOIN OUR PULSE COMMUNITY!
Recommended articles
He makes me feel indebted and then I apologize for trying to break up: This is how manipulative men thrive in relationships
Here are 7 things your partner does not need to know about you
4 common mistakes that lead to boredom in a relationship
Here's what to do when a guy won't take no for an answer
Why I'm no longer talking to slim people about body positivity
Millie Odhiambo lectures baby mamas for extorting their spouses
Guys, here are 15 truths your girlfriend never wants to admit to you
4 side effects of being a virgin for too long, according to research
Why do men get so, so angry when they're cheated on?