Fantastic beauty DIYs you need to try out
No money for beauty products? No problem!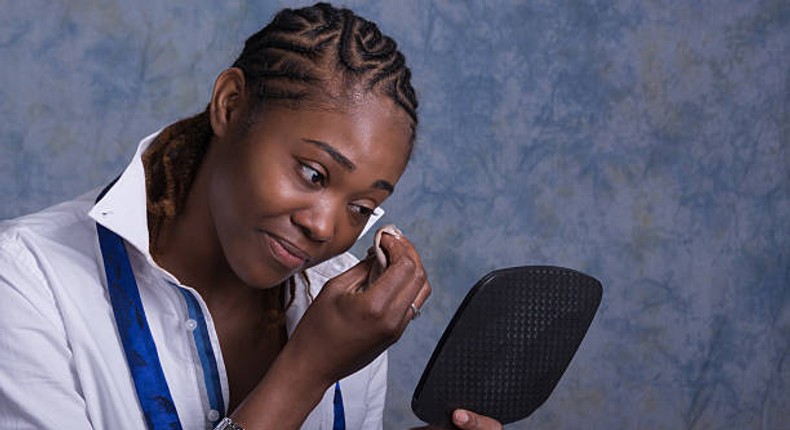 For women that love beauty, truth of the matter is, beauty products are not particularly cheap.
You definitely want to ensure that you're using good quality products for the sake of your skin's health lest it starts breaking out. However, when you're out of products or when you do not have money to buy some of these products, you can always run to DIY and use some home-made products which will work just as fine. You have probably heard of many DIY products out there but, you can never really run out of DIYs. Here's a list of natural beauty hacks you should try out.
1. Apple cider vinegar as a toner.
Normally, you need to tone your skin after cleansing to restore its Ph balance. If you have no toner, fret not. Simply mix apple cider vinegar with water, depending on your skip type, store it in a small clean bottle and then apply on your face with a cotton wool after cleansing, before moisturizing. Ensure you're using organic apple cider vinegar (with the mother) and mixing it to correct proportions – 1 part apple cider vinegar to 4 parts water for sensitive skin, normal and dry skin 1 part apple cider vinegar to 2 parts water and for oily skin 1 part apple cider vinegar to 1 part water. If you have no apple cider vinegar, you can use green tea instead but you have to ensure you're using the real deal to get the benefits otherwise it's just a waste of time. Boil some green tea then put it in a small bottle and use a cotton wool to apply right after cleansing.
2. Honey and sugar lip scrub.
Say no to chapped lips ladies. When you have chapped lips, mix sugar with honey and apply that mixture on a clean finger then rub it on your lips in circular motions till the dead skin is over. Once through, rinse with a clean towel then moisturize you lips.
Coconut oil has so many uses. You can use it as a moisturizer for your body and even as a deodorant when you're out of your deo. It has antibacterial properties that work really well to prevent armpit odor so why not give it a try. For better results as a moisturizer, apply it after your lotion, instead of before. If you have cracked feet, apply it on your heels before sleeping, then wear socks.
ece-auto-gen
Mix one part natural gel with one part water or rose water if you have, pour it into a clean spray bottle and use it as setting spray after makeup.
5. Baby oil as a makeup remover.
This is one of the best hacks you will ever learn. Apply baby oil on a cotton wool then gently rub it all over your face gently to get rid of all the makeup. For the mascara, apply some baby oil on your fingers first and rub the eye lashes to remove the eye makeup then go ahead and wipe the eyes with the cotton wool with the baby oil.  
JOIN OUR PULSE COMMUNITY!
Recommended articles
Bahati's producer proposes to 46-year-old fiancée [Photos]
Dr Ofweneke speaks on failed attempts to end life thrice
Kambua shares her biggest lesson in motherhood
DIY Recipes: How to make sweet potato fries
South African star Ami Faku delivers rousing performance at Drip Fest [Photos]
Bed-time routine hack to help you fall asleep faster
5 traditional qualities money has replaced in modern relationships
Is love transactional? - First episode of Pulse LSL premiers [Video]
5 things you can do if you are stuck in a queue for hours