No more stained sheets - A quick guide on how to remove your matte lipstick
Matte lipstick is cute but not easy to remove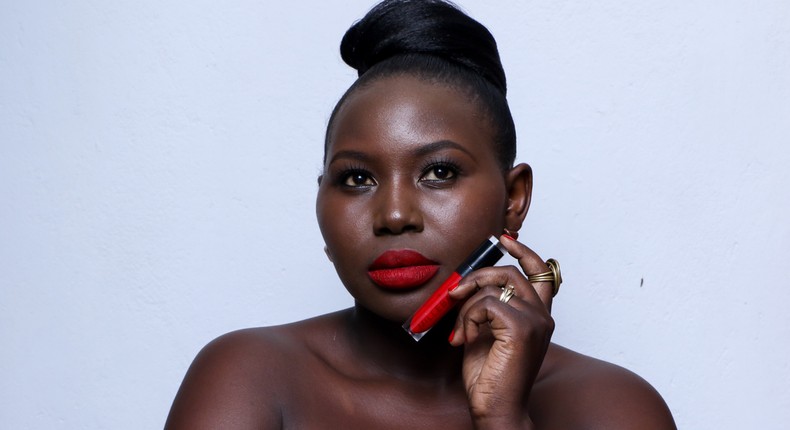 Wearing liquid matte lipstick is all fun and games but removing it? Not so much.
The reason why most of us ladies love the liquid matte lipstick is that it lasts all day or all night without you necessary having to add some more throughout the day. In fact, you can eat and drink as much as you want to and the matte lippie will still be there. These days, there are so many brands of matte lippies that come in a tone of colors to select from. But every good thing has its negative side.
We can all collectively agree that taking off the matte lipstick is a task altogether. You will literally try scrubbing it off with a tissue, soft toothbrush, face towel and still, there will be bits of it left till the next day. The problem with not fully taking it all out is that the residues make your lips look chapped and if you try applying lipstick you will not have a smooth finish, which is more often than not an eyesore. If you have been looking for an easy all-natural method to remove the matte liquid lipstick then today is your lucky day because we will school you on how to do that in a matter of seconds. No more staining your pillows after nights out!
All you need is liquid natural oil such as coconut or olive oil, baby wet wipes and cotton buds.
1. First, dip the cotton bud in the natural oil, you can use olive oil or coconut oil. Then rub the cotton bud all over your lips.
2. Once you've fully rubbed the matte lippie base off, you'll be left with a mix of the matte lipstick with the oil.
Now, take your baby wipe and remove the residue.
3. It will all come out with so much ease. No scrubbing, no pain, just easy peasy.
JOIN OUR PULSE COMMUNITY!
Recommended articles
South African star Ami Faku delivers rousing performance at Drip Fest [Photos]
5 traditional qualities money has replaced in modern relationships
Is love transactional? - First episode of Pulse LSL premiers [Video]
5 things you can do if you are stuck in a queue for hours
5 reasons you should consider having a court wedding
The perfect nail color to wear when your boyfriend proposes
4 side effects of eating peanuts in excess
Miracle Baby's girlfriend treated to surprise baby shower [Photos]
Badagry Slave Route: Slaves passed these 5 notable stops on their journey of no return