Signs you could have anxiety disorder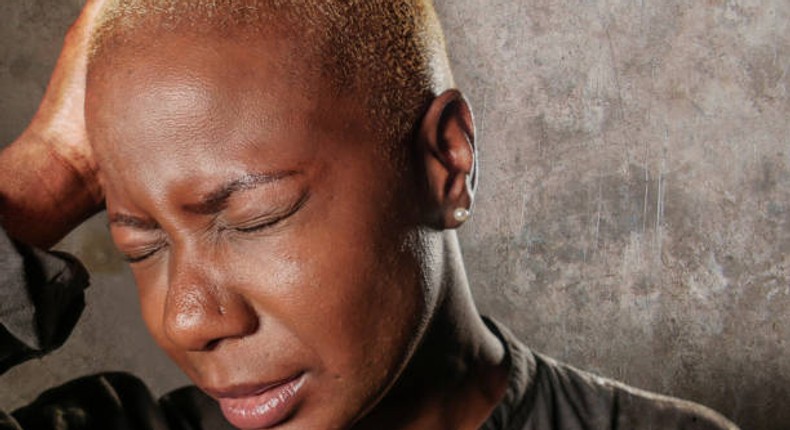 We all get anxious at some point in life and it's normal.
However, when your anxiety gets to extremes and starts interfering with your life activities, you could have developed an anxiety disorder. With early help, anxiety disorders can be managed.
If you are experiencing these signs, you should seek help before things get worse:
If you are worried about things that never used to worry you and if the worrying affects your concentration and thought process, it's possible that you have an anxiety disorder.
You can't rely on this symptom alone to determine if you have an anxiety disorder. All the same, feeling the urge to move around every time is a common sign of anxiety disorder.
Pulse Live Kenya
You can either have trouble falling asleep or staying asleep. If you wake up at night only to remain awake for hours, it could be a sign of anxiety disorder. Although it's not clear whether insomnia causes anxiety or the other way round, treating anxiety has been found to improve sleep.
Fatigue is a sign of many health conditions. Anxiety is sometimes accompanied by hyperactivity which causes fatigue. The fatigue could also be a result of insomnia.
You always feel distracted and you just can't focus. Your performance at work or school also decreases as a result.
Pulse Live Kenya
Because you worry too much, you can't afford to make a mistake. You fear to make wrong decisions and you end up taking so long before finally deciding.
7. Avoiding social events
You fear to be around people and think they will judge you. And you will do all you can to make sure that you stay away from social situations.
JOIN OUR PULSE COMMUNITY!
Recommended articles
10 indicators of an exceptional nanny you wouldn't want to lose
10 simple ways to quickly cook delicious pasta
Commentator & girlfriend share relationship journey as they announce 1st pregnancy
The Gastric Balloon: Unveiling a non-surgical route to weight loss in Kenya
11 reasons ladies say you're not good in bed & how to fix them
Kind waiter offers to cover client's bill in prank at a high-end hotel in Nairobi
New couples, here are 6 mistakes to avoid in your relationships
Rizzlers rejoice! Oxford English Dictionary has announced its word of the year
Tears & emotions: Kenyan lady working in Lebanon goes viral in emotional farewell