10 hot tips for building a stellar influencer career
Master these 10 proven success tips to build a thriving career as an influencer.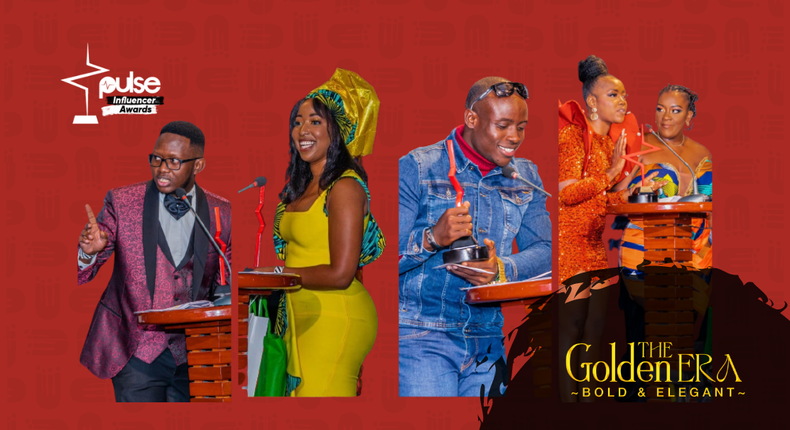 In today's digital age, nearly every brand that maintains a social media presence has integrated influencer marketing into their strategies.
Much like the global trend, the Kenyan media landscape is also undergoing swift transformations.
Photos from the Pulse Influencer Awards 2022 gala
Digital media has assumed the role of the new norm, and in this context, the significance of influencers in steering this transformation cannot be overstated.
This is why Pulse Influencer Awards was introduced; to celebrate the digital creativity, innovation, and community-building efforts of influencers in Kenya and across Africa.
With the theme of 'The Golden Era - Bold & Elegant, Pulse Influencer Awards 2023 is set to take place on Saturday, October 7, 2023.
Photos from the Pulse Influencer Awards 2022 gala Pulse Live Kenya
So, whether you're just starting out or keeping up with influencer marketing job, you might be the next winner at the Pulse Influencer Awards this year!
All you have to do is invest in thoughtful planning and demonstrate unwavering dedication to your craft. This will enable you to establish connections and build a devoted online community.
Here are 10 essential daily tips to build successful influencer marketing career
Find your niche
Narrow down your content focus to a specific niche that resonates with your passion and expertise. This specialisation not only helps you stand out but also attracts an audience genuinely interested in your content.
Study your craft
Invest time each week to hone your skills and knowledge in your chosen field.
Being an expert in your niche sets you apart as a credible source of information, earning you the trust of your audience.
Choose your platform
While numerous social media platforms exist, start with the one that aligns with your style and resonates with you the most.
Building a strong presence on one platform is more effective than spreading yourself too thin across several.
Engage your audience
Reply to private messages and comments from your audience.
Engaging with them creates a sense of community and shows that you value their interactions.
Strategy is your map
Craft a unique strategy that showcases your authenticity and caters to your audience's behavior.
Forge your own path rather than imitating others, ensuring your content is original and resonates with your target audience.
Have a game plan
Define achievable goals that outline where, when, and how you plan to reach them. Having a roadmap provides direction and helps you measure your progress effectively.
Value your audience
Your audience is your greatest asset. Tailor your content to meet their needs and create a welcoming environment for discussions. This fosters a sense of community and loyalty.
Be the real you
In a world craving genuine connections, authenticity is your greatest tool. Remaining true to yourself not only attracts a loyal following but also helps you build a unique brand identity.
Be consistent
Consistency is key to maintaining your audience's interest. Following in the footsteps of your role models, ensure a regular posting schedule that keeps your audience engaged and eager for your content.
Be passionate about your work
Uncover your passions and channel them into your content creatively. Even during moments of fatigue, your enthusiasm will shine through, captivating your audience and inspiring them to stay engaged.
As you embark on your journey as an influencer, remember that success doesn't happen overnight. Patience, dedication, and a commitment to continuous learning will be your allies.
JOIN OUR PULSE COMMUNITY!
Recommended articles
4 African countries are responsible for 70% of the chocolate in the world
Hungarian Recipe: How the famous Jókai bean soup is made
7 reasons women don't get wet even when aroused
4 diet changes that may help ADHD symptoms, according to a dietitian
Speaker Wetangula bans MPs from wearing Kaunda suits in Parliament
10 green flags women ignore in men when watching out for red flags
Meet Mathias Kavita, China-trained acrobatics coach behind successful acts at Sarakasi Dome
7 advantages of having children in your 30s
If you can't do these 3 things with your ex, you're not ready to move on