6 clever ways to save money this Easter
Your wallet will thank you.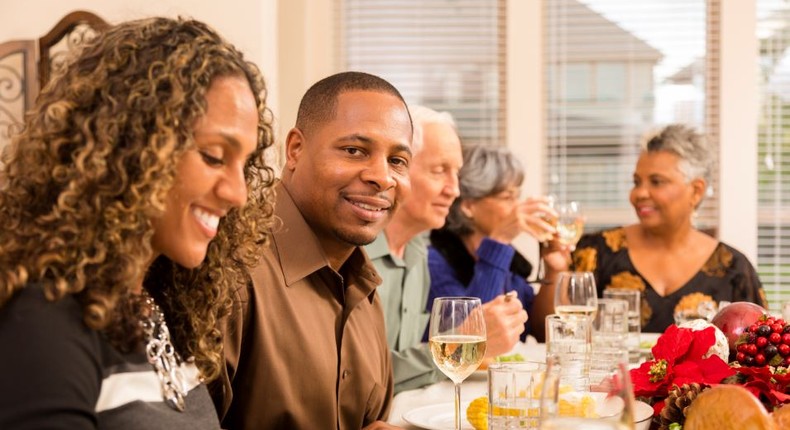 Like most holidays, prepping for Easter can leave a major dent on your wallet.
It's that time of the year when set vacations are doubled in prices, gifts border bourgeois and don't even get me started on restaurant prices.  Well, no need to take a loan from your savings come next week Tuesday, here are 6 ways you can save up on money this Easter.
If you've been brought up around the older generation then you've probably mastered the rule of eating before heading out to any event. This will help prevent excess spending on expensive junks with the boys. While everyone is craving pizza, you'll be fine munching on a samosa instead.
2. Ask friends to chip in
Are you hosting friends over for Easter, don't be ashamed to ask them to chip in. It's an expensive affair to feed a group of people, requesting a chip in or asking friends to come over with readymade food to share will not only make it easier for you to offer more but it will also bring a closer connection between your buddies.
Check your favorite stores and vacation planners for Easter offers, you are bound to get great ideas of places you can visit at really great prices. Also, coupons and sales on your shopping are always a welcome bonus.
There are always open events you can check out during this long holiday weekend. From poetry slums to Easter sermons, heck, you could even take walk to your home town orphanage and chill with children.
Just like you would a vacation, take time and budget for your Easter. Put everything into consideration from your transport money to just how much you want to spend on booze. Taking out anyone? Research on places you can take them beforehand so that you anticipate just how much will be going out of your wallet.
6. Reuse Easter accessories
No need to buy a new basket, just revamp and reuse last years' items for this year's Easter. I don't think anyone will remember after 365 days just what colour your easter eggs were.
JOIN OUR PULSE COMMUNITY!
Recommended articles
Netizens slam Kibera food vendor who sold French vlogger ugali-matumbo for Sh1,000
3 interesting benefits of backing babies
10 indicators of an exceptional nanny you wouldn't want to lose
4 questions you should stop asking people
10 simple ways to quickly cook delicious pasta
Commentator & girlfriend share relationship journey as they announce 1st pregnancy
The Gastric Balloon: Unveiling a non-surgical route to weight loss in Kenya
11 reasons ladies say you're not good in bed & how to fix them
All you need to know about PID the infection that causes infertility