Alright boys and girls, ladies and gentlemen, we all have a pair of dope sneakers somewhere in the house. Sneakers are super cool and edgy and now, more than ever, they have become a wardrobe staple, with people wearing them with nearly everything, including suits. Of course, there are many types and designs of sneakers. I'm pretty sure you're familiar with the Airforce 1 designs, right? Here's a pic, just in case…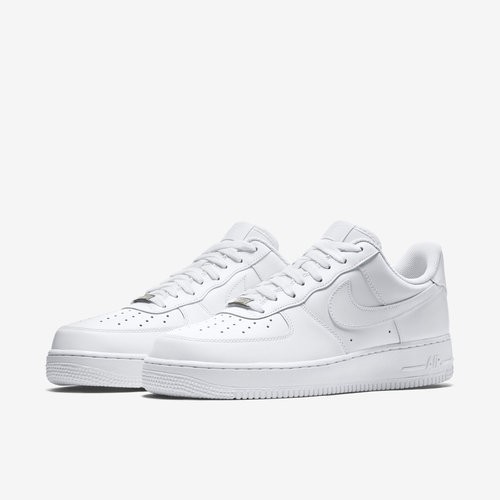 These shoes are pretty rad, for both men and women. BUT! The minute they get creases at the front, they become ugly AF. The sad part is that they are so prone to getting creases. You squat just a little bit, tip toe, dance, walk and boom! Creases. I don't know about you, but personally, when a shoe starts getting old, or looking beat, no matter how much I loved that shoes, issa wrap. I'm not about to leave the house looking broke. Shoes are everything ya'll. It's the first thing that a lot of people notice about you.
But tell you what, so I was casually scrolling through my Twitter and I came across a thread on how to remove the sneakers creases, thanks to Twitter user @shanteldebonsu. I mean, who even knew that you could salvage creased sneakers? Well, shout out to Shantel for giving us this wisdom. So, without further ado, here's a step by step guide on how to remove the creases. Oh BTW, this may not work on all sneakers, depending on the design but it's definitely worth a try anyway, before you decide that you will no longer wear those creased sneaks.
What you will need:
-Your creased sneakers
-Socks or tissues to stuff in the shoes
-A damp small towel
-An iron box
Instructions:
1. Start by stuffing socks or the tissues/newspapers into your sneakers.
Stuff as much as possible and as tight as possible, till the creases become less visible.
2. Next step, lay the damp towel on the front part of the sneakers, with the creases.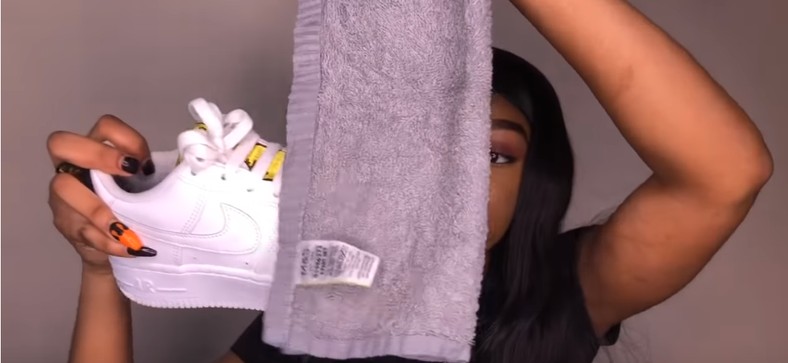 3. Now take the iron box under max heat and iron on top of the towel, lifting the iron box in intervals to ensure the shoes do not get burned.
4. You can do this for about two minutes.
If you need to stuff more socks, do so and continue ironing, till you're satisfied with the results.
5. Once you're done ironing, (careful not to burn yourself and or your sneakers) remove the stuffing and voila! Your sneakers are as good as new!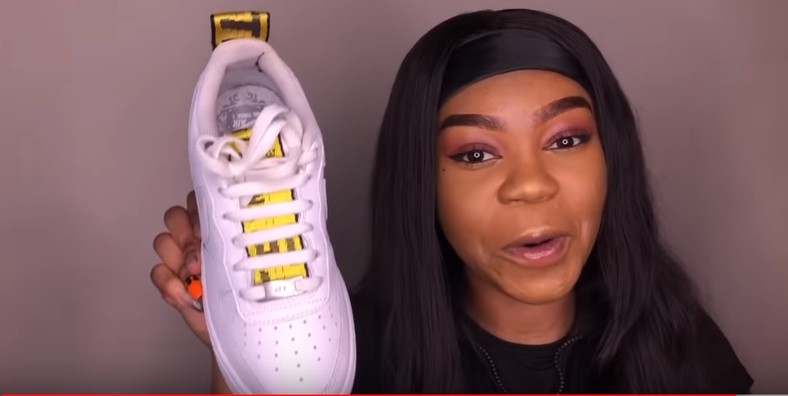 Also read: How to spot fake sneakers