Creative ways to make use of leftover ugali
You will never trash your ugali again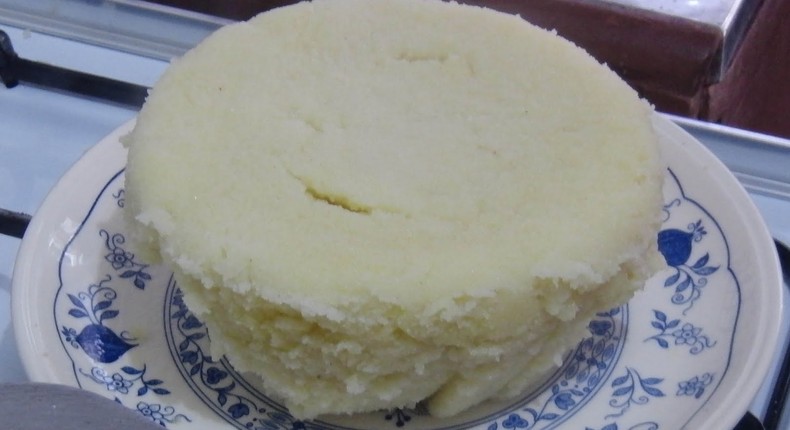 What do you usually do with your leftover ugali?
Most people try to only make enough ugali to avoid leftovers. And when it's left, they trash it because ugali hardens with time and warming it is also not easy. But see, you don't have to trash it or feed it to your dog.
You can instead make some delicacy that is actually sweeter than ugali using the leftovers. Huh?
Well, check out these creative ways to make use of your leftover ugali:
Well, we prefer to call it ugali fries because you literally deep fry it. All you need is eggs, pinch of salt and bread crumbs.
Cut your ugali into long strips. Beat the eggs in a different bowl and add salt to them. Then dip your strips of ugali into the beaten eggs. Then remove the pieces one by one from the egg bowl into the bowl containing bread crumbs. Ensure the ugali is well covered with bread crumbs.
Finally, put the ugali pieces in hot cooking oil and let it deep fry. You can serve with milk, tea or the beverage of your choice.
How do you even recook ugali? It's easy. Just store your leftovers well and cover it to prevent loss of moisture. If you happen to be making ugali for the next meal, then your leftover ugali will be useful.
Just cut it into small pieces and add them to the boiling water. Let it boil for like three minutes so that they soften. Then add maize flour normally and go ahead to make your ugali. You won't even notice the taste or feel the presence of leftovers.
We don't have the right term to describe this meal because it's simply a combination of ugali and eggs. Instead of taking your boring ugali in the morning with tea, you can go a step further and make this delicacy.
All you need to do is beat eggs in a bowl and add a pinch of salt. Then crush your ugali completely such that it forms something similar to bread crumbs. You could use a grater for finer results. Then mix your crushed ugali with the eggs and mix thoroughly.
Now fry them normally like you would with a plain egg and voila! You got your awesome delicacy and your ugali left over hasn't gone to waste.
JOIN OUR PULSE COMMUNITY!
Recommended articles
Dress for success: 5 tips to make you look more powerful in suit
5 health benefits of eating boiled eggs
5 best places to propose to your girlfriend
How to get your crush without shooting your shot
Why do guys still masturbate when they have girlfriends?
Signs she will say yes when you pop the question
Ladies: Here are 5 dangers of wearing waist trainers
3 reasons you should apply lime juice on your face
How to create festive, Christmassy atmosphere in December