Great things that happen to your body when you eat mangoes
Knock knock! It's mangoes season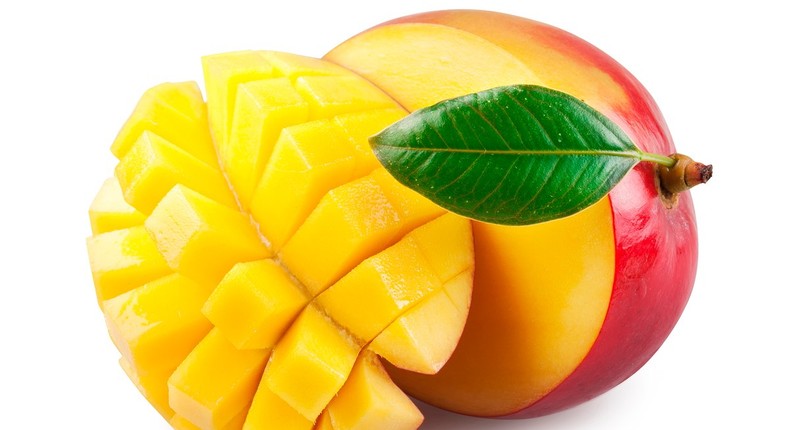 Yaay! The mangoes season is here and we can't keep calm.
We have all been waiting for it and yes, mangoes are back in the market and it's time to feast. While still at feasting, why not check out how we benefit from eating the king of fruits?
Here are a few health benefits of mangoes:
Mangoes are not just referred to as the king of fruits for nothing. They are rich in Vitamins and nutrients that are good for your overall health. The numerous proteins in mangoes keep away so many diseases and infections.
Eating mangoes regularly is good for the health of your eyes. They are rich in Vitamin A which promotes a good eyesight and also prevents eyes diseases such as macular degeneration.
So much is said on how to lose weight. But there are also people who badly want to add weight. If you are one of them, eat plenty of mangoes. They contain high levels of calories and starch which is converted into sugars promoting weight gain.
Mangoes are rich in fiber which is known to aid in digestion and prevent constipation thanks to the enzyme pectin contained in mangoes.
Iron prevents anemia and mangoes are thus good for people suffering from anemia. Besides that, they are good for pregnant women since they need plenty of iron to help with healthy development of the fetus.
6. You will have a flawless skin
Mango is just one of the fruits that will help you get a great skin. Adding them to your diet gives your face a glow, opens up the clogged pores and also aid in the getting rid of acne.
7. You retain a youthful skin
Some foods speed up your aging. But others like mangoes slow the process. Mangoes contain Vitamin A and C which enhance the production of collagen proteins. Collagen protects the body's connective tissues and blood vessels hence slowing the aging process.
Mangoes contain generous amounts of Vitamin A and C and many other carotenoids that keep your immune system strong.
JOIN OUR PULSE COMMUNITY!
Recommended articles
NTV anchors Ben Kitili & Lofty Matambo promoted to senior roles
Cucumber: The health benefits of this fruit will leave you speechless
KTN anchor holds dreamy beach wedding ceremony on her birthday [Photos]
Fairytale bride: The 3 dresses Rita Dominic wore on her wedding day in detail
Check out how Rita Dominic and her husband looked at their white wedding
The way of men - How the 1st inaugural men's event went down
DIY Recipes: How to make Sausage salad
5 things people don't consider as cheating but actually is
5 foods that help wounds heal faster