5 things you can only do in Kenya
What to do when in Kenya.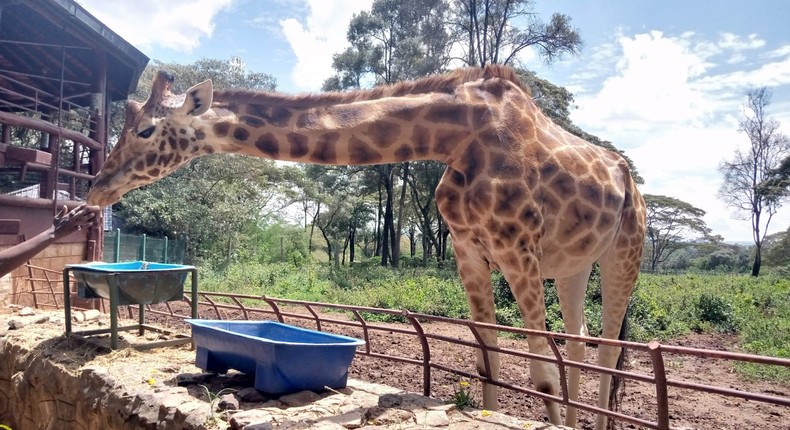 Life in Kenya is pretty sweet. Especially for Kenyans of the tourist variety.
But such amenities are offered almost everywhere in Africa.
However, each destination in Africa has it's own unique activity that can only be found there.
This happens at Giraffe Manor which can be found in Karen, a suburb south of Nairobi. It is a boutique hotel with a herd of Rothschild's giraffes who visit every morning and evening, poking their long reticulated necks in the windows to grab a bite with visitors.
Kyamwilu Hills- Kenya's Gravity Defying Hills
Deep in the heart of Eastern Kenya lies a hill which contains a property that even scientists can't quite fathom. Locals have myths and legends that vary but at the end of the day, the mind bending phenomenon is still one that has only been witnessed here.
On Kyamilu Hill, things go against gravity. Water flows up the hill. A car with its handbrake released goes up the hill.
3. Drive an old rally car in a competition
Classic rallies aren't unique to Kenya. But the Safari Rally is. Relive the glory days of the world's toughest rally in the world's toughest cars. The East African Classic Rally happens every two years with entrants from all over the world.
Now, you are allowed to be a carnivore everywhere in the world. But what's special about Kenya's commercialised carnivorousness is that an entire restaurant was named after the questionable "trait". An all you can eat buffet of veritable meats from all kinds of animals are served as a main course. Servers walk around with meat laden skewers that can carry nearly anything. From ostrich to goat to crocodile.
5. Dine in a cave while staring at the stars
Dubbed the world's most romantic restaurant, Ali Baba's Restaurant in Diani has diners eat in candle light. The open air allows the guests to have an unfettered view of the sky. And if that isn't worth all the stars in the world, then what else could be?
JOIN OUR PULSE COMMUNITY!
Recommended articles
8 signs your guy really wants to marry you
10 irritating Kenyans on WhatsApp
8 Cars that defined Kenyan drivers [Photos]
Cucumber: The health benefits of this fruit will leave you speechless
Here are signs that you're not the main chick in your relationship
6 reasons why your nipples hurt
5 reassurances your girlfriend needs to hear regularly
7 ways to deal with sexual urges in a celibate relationship
7 weird things men find attractive in women