5 tips to help you survive Njaanuary
To avoid being broke in January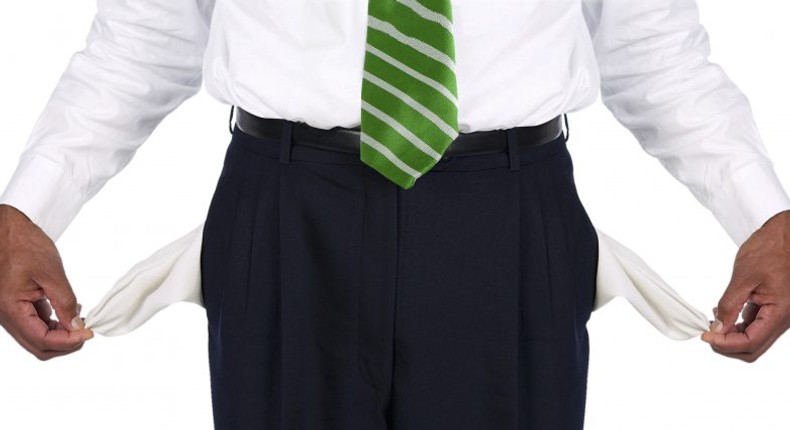 December is here finally after a long wait.
We are excited and all we want is merry with our friends and families. But hey, don't forget that Njaanuary is just around the corner. And even after receiving your cheque earlier to allow you enjoy the festive season, there is still school fees and other bills you gotta pay in January.
Isn't it just sad that January had to come after December when you have spent to your lost coin? But don't be a victim of Njaanuary this time round.
We got tips for you on how to survive Njaanuary:
1. Pay school fees in December
The school principal will not care whether there was Christmas or not. Teachers will have to be paid, the bus driver, the cook, and pupils and students will still need to eat. Instead of having your children sent home in January because of school fees, why not pay it as early as now? It may not sound logic for now but money in your hands is more tempting that you could imagine.
The landlords will still want their dues in January and the last thing you would want is have your house locked at the beginning of the year. Just to ensure that you will not have to play hide and seek with the landlord or care taker, pay the rent as early as now. So even if you party with the rest of the money, you will still have a place to lay your broke self at the end of the day.
No? It sounds crazy but honestly, you will save so much money. Bus fare will be exaggerated, you will have to do shopping for the folks in the village, and you still will be required to leave some 'little money' for your parents and younger siblings. But what if you choose to stay and go see them around February when kids break for half term? Think about it and make a choice.
December is time to celebrate and be happy but it's not the best time to go for vacations. You would rather postpone your vacation to the Coast until April. Not just because all the families are headed to the Coast and the public beaches will be flocking, but because everything is expensive around the festive season.
Boring, right? But it's gonna save you money. Look for fun things to do at home with your kids and friends and avoid going for outdoor activities-unless you are not paying for them. The moment you accept an invitation for drinks or party from a friend, that will be the beginning of your Njaanuary problems. And before you know it, you shall have used all the money you had saved for January.
Simply, just be wiser this festive season.
JOIN OUR PULSE COMMUNITY!
Recommended articles
Tears & emotions: Kenyan lady working in Lebanon goes viral in emotional farewell
TikTok 'orange peel' relationship test - 3 dating experts discuss the psychology behind it
Just 1 minute of squats can boost concentration & improve decision-making
6 astonishing facts about December that will blow your mind
6 practical ways to deal with toxic parents
70-year-old Ugandan woman gives birth to twins
10 personal spaces every partner should respect in a relationship
5 survival tips for single people this festive season
5 things every woman wants for Christmas