Colonel Mustapha shares lessons on reckless living, money, fame and slay queens
I was young and reckless when I had money. Now, I am older and wiser - Colonel Mustapha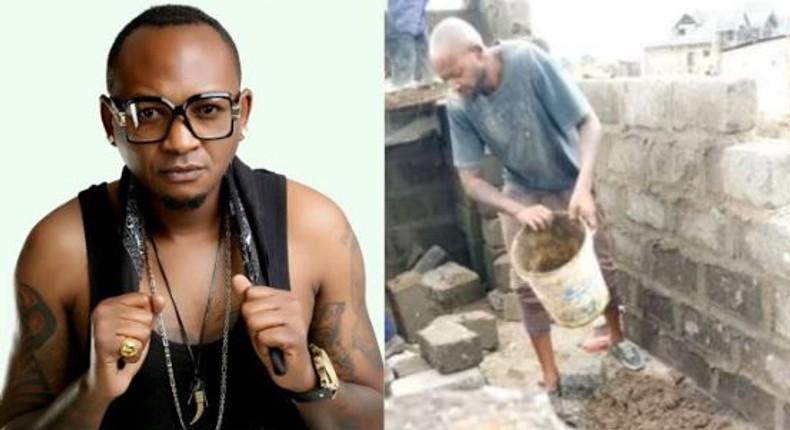 Colonel Mustapha has opened up on his life after fame and recent change in fortunes, offering valuable lessons and advise.
In an interview with Nairobi News this week, the rapper whose plight made headlines recently, prompting Kenyans of goodwill to raise funds opened up on the regrets in his life, the lessons learnt and advised artists and performers.
At the height of his fame, money flowed and with it came frivolous pursuits.
Among the frivolous pursuits were slay queens and alcohol which the rapper admitting to certain regrets and acknowledging that he misused part of his wealth in these pursuits.
With deep pockets at a young age, the singer admitted that he was reckless but this has since changed.
"I was young and reckless when I had money." Mustapha said as quoted by the publication.
The change in fortune was an eye-opener to Mustapha who has since learnt where to direct his resources and assured his fans that their contributions would not end in frivolous pursuits.
"Now, I am older and wiser. I assure my fans that the funds they have contributed will be put to good use, especially towards my mother's health." The rapper said.
Kenyan rapper Colonel Mustafa
As his pockets dried up, the rapper was only left with a close-knit group of friends and Kenyans of goodwill who have successfully raised over Sh1 million.
"I am profoundly grateful to my fans for bestowing this honour upon me while I am still alive. It brings me immense joy to receive this kind of recognition. I will forever remember how my fans uplifted me," he added.
Another lesson that the rapper has learnt and shared with young artistes embracing a savings culture and starting to do so early.
The singer reiterated that financial preparedness and responsible money management is key, borrowing from his own experience.
Life may have thrown some challenges his way, but the resilient rapper who captivated his fans with his raw talent, creativity and a melodious voice matched with energetic performances is not out.
His resilience is a lesson worth emulating. Even as things got tough, Mustapha took up jobs that were available to him to make ends meet and support his ailing mother.
He is putting the past behind him and soldiering on, a wiser man with a vision refined by his own experiences and with the backing of many who believe in his potential.
JOIN OUR PULSE COMMUNITY!
Recommended articles
Safety - 8 do's & don'ts while using the kitchen
5 urgent reasons governments should stop subsidizing tobacco farming - WHO
Bobi Wine talks Barbie's super genes: 'My kids have taken after her'
For women: 6 things you should know about pregnancy tests
What kind of parents are millennials? 5 ways they differ from their own parents
5 types of people you should never date
Dear women, here are 5 things you do that men find confusing
Africa Day 2023 Nairobi celebrations illuminate Africa's remarkable journey [Photos]
5 African countries where snow falls
Thika Sports Club, next stop for NCBA golf series
Big Ted's inspiring message to Kenya's rugby community
Fitness influencer Shiv Simani joins fight against sports neglect by gov't
Kipchoge wins Sh7.4M prize in Spain
Ombachi shares how career-threatening injury pushed him into content creation
Ruto donates millions after AFC Leopards beats Gor Mahia for 1st time in 7 Years
Ulinzi Stars midfielder returns from four-month injury layoff
Kenya's thriving sports culture: A deep dive into the country's passion for sports betting
The 8 largest events in Las Vegas 2023