Brand Kenya Director named amongst top global leaders
Brand Kenya director Chris Diaz who also doubles up as the Marketing Director of national carrier Kenya Airways, has been feted for his efforts in positioning Kenya as leading destination in Africa.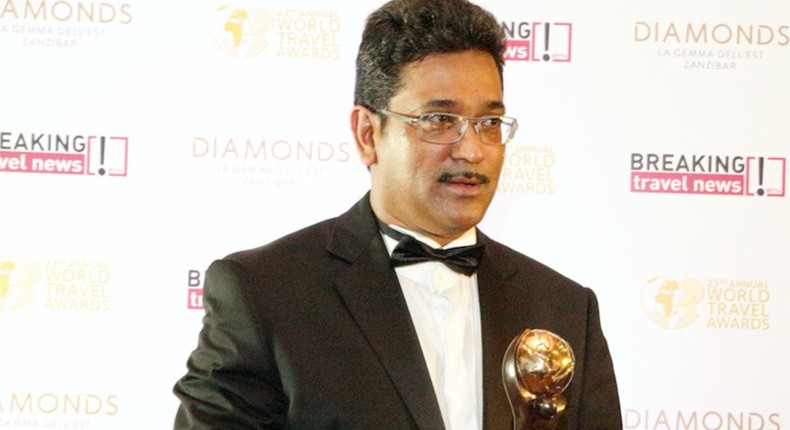 Chris Diaz has been pitching for Kenya as leading destination for business, tourism and sports at various global stages.
Mr. Diaz has had a distinguished career in Marketing. He was the first marketing leader from Africa to serve on the board of the Chartered Institute of Marketing UK. He is also a fellow of the Marketing Society of Kenya and has a wealth of experience been working with multiple segments and industries.
His efforts to market Kenya globally were recognized at a ceremony hosted by the World Marketing Congress and World Brand Congress at the Taj Hotel in Mumbai in a ceremony that drew marketing gurus from over 40 countries.
Diaz has been recognized amongst top global leaders who are influencing high standards in marketing and are respected thought leaders in the industry.
During the ceremony, Diaz's role in marketing Africa in global markets as a Trustee of Brand Africa, was also recognized.
"We have many strong brands and marketers in Africa who are influencing more investments and tourists into Kenya and the wider African market. Africa has great strength of marketers. We have been championing modern marketing solutions and trends which include digital marketing which is transforming marketing strategies of most brands. This is making Africa compete in the global marketing space with world-class standards," Chris Diaz Spoke after receiving the award.
The Brand Kenya director also participated in one of the panels, in which he discussed the importance of intra Africa marketing and global brand investments in creating employment opportunities in Africa through strong hospitality offerings and well trained marketers in the region.
He expressed confidence that Africa's tourism numbers will surpass the nearly 60 million visitors annually, as the brand experience, culture, destinations and great tourist attractions are well marketed globally.
JOIN OUR PULSE COMMUNITY!
Recommended articles
3 reasons you should apply lime juice on your face
NTV anchors Ben Kitili & Lofty Matambo promoted to senior roles
15 of the wildest animal specimens I saw hidden underneath one of the world's largest natural history museums
Cucumber: The health benefits of this fruit will leave you speechless
KTN anchor holds dreamy beach wedding ceremony on her birthday [Photos]
Fairytale bride: The 3 dresses Rita Dominic wore on her wedding day in detail
Check out how Rita Dominic and her husband looked at their white wedding
The way of men - How the 1st inaugural men's event went down
DIY Recipes: How to make Sausage salad