For ladies: 11 reasons to think twice before falling in love with your bestie's ex
Imagine finding yourself smitten with none other than your best friend's ex. The heart wants what it wants, right? Here are 11 reasons falling for him might not be the fairy tale ending you've been dreaming of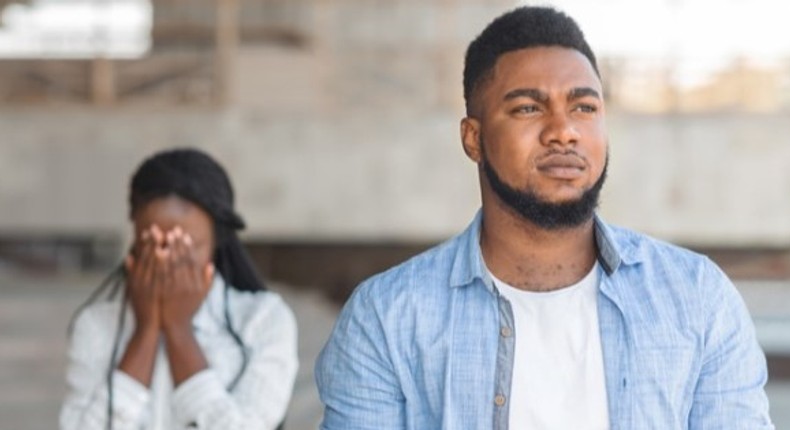 Ah, love – the intricate dance of emotions, late-night conversations, and stolen glances that can turn your world upside down.
Now, imagine finding yourself smitten with none other than your best friend's ex. The heart wants what it wants, right?
Well, I'm here to break down ten friendly reminders on why diving into the uncharted waters of your bestie's past romance might not be the smoothest sail.
So, buckle up, and let's explore why falling for your best friend's ex might not be the fairy tale ending you've been dreaming of.
Unwritten code of BFF handbook
Every friendship comes with its unwritten rules, and one of the golden ones is avoiding your friend's exes.
Think of it as a sacred code, etched in the BFF handbook. Crossing this line may send ripples through your friendship and might leave you in uncharted territory.
Ghosts of relationships past
Imagine building something beautiful with someone only to realise that you're walking in the shadows of a love story that once was.
Your best friend's ex is a living, breathing reminder of a love that didn't stand the test of time, and that's baggage you might not want to carry.
Pulse Ghana
Trust could take a hit
Trust is the backbone of any friendship. Falling for your best friend's ex might make your friend question your intentions, leading to a trust deficit.
It's like playing with fire – one wrong move and things could go up in flames. It's a risk that might not only jeopardize your friendship but also create a ripple effect within your social circle.
The 'What If' dilemma
Love can be unpredictable, and sometimes it's challenging to control the heart's desires. However, before diving into uncharted waters, consider the "what if" scenario.
What if it doesn't work out? Will your friendship survive the storm?
Signs of an abuser Pulse Live Kenya
Awkward social gatherings
Picture this: a cozy dinner party with your bestie, their ex, and a dash of unresolved tension.
Navigating social gatherings might become awkward, and you could find yourself stuck in the middle of a complex emotional web.
Running the risk of comparison
Being in a relationship with your best friend's ex opens the door to an unintentional game of comparison.
Whether you like it or not, comparisons will rear their head. Your best friend and their ex share a history—a history you might not fully understand. The constant benchmarking can be a breeding ground for insecurities.
Love might be just around the corner
The world is vast, and love often surprises us when we least expect it. By limiting your romantic options to your best friend's ex, you might be missing out on a chance to explore a connection that's free from the shadows of the past.
Pulse Live Kenya
Gossip central
News travels faster than a viral cat video. Entering into a relationship with your bestie's ex could become the talk of the town.
If you're not prepared for the unsolicited opinions and raised eyebrows, it might be wise to rethink your romantic inclinations.
History repeats itself
The ex is an ex for a reason, right? Before diving headfirst into a romantic saga, reflect on why the relationship between your best friend and their ex didn't work out.
There's a chance that history might repeat itself, and you could find yourself facing similar challenges.
A black couple Pulse Live Kenya
The awkward third-wheel
Ever been the third wheel? Now imagine being on the third wheel with your best friend and their ex. Awkward, right? Navigating social situations could turn into a delicate dance, and not everyone has that finesse!
JOIN OUR PULSE COMMUNITY!
Recommended articles
Moaning during sex is such a good thing, according to sex experts
Original name of Africa and how it got its current name
3 mistakes to avoid when cooking fried rice
10 ways to achieve self-care without causing harm to your relationship
Ladies: 8 reasons you keep ending up in toxic relationships
Signs he's going to ghost you after you give him the 'cookie'
10 signs you're slowly turning into your parents
Does modern science already allow us to manage the weather?
Some possible reasons arranged marriages last longer than love marriages