5 smart ways to manage conflict in relationships
Dealing with relationship fights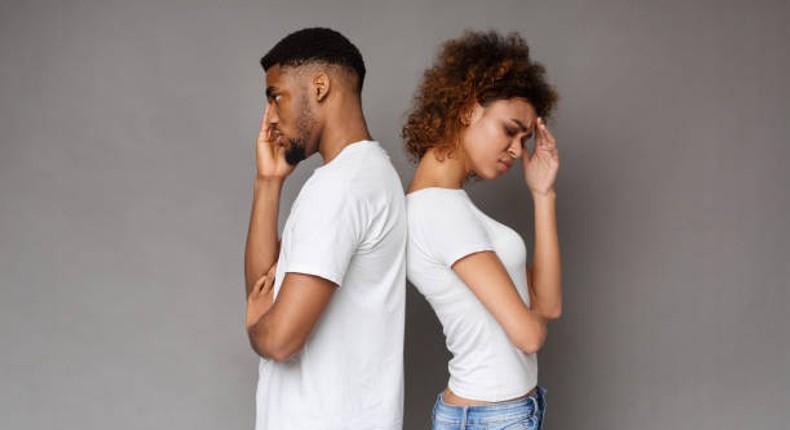 Too much time together with your partner can bring about frequent conflicts, the 2020 pandemic proved it.
In fact, relationships and family therapists reported having had to deal with the issue of increased conflicts more than ever before.
So how should you handle those frequent fights you are having with your partner?
Kenyan family therapist Grace Kariuki shares some tips that can bring peace and harmony to your relationship, especially when circumstances force you to be together for longer periods of time.
1. Accept that you are both different
You will not always agree with your partner because you both think differently. Instead of focusing on those differences that bring about conflict, focus on the good things about your partner and your relationship.
2. Purpose to be kind to each other
For the sake of peace and harmony at home, you both need to choose to be nice to each other. It's a decision you make for the well-being of your relationship.
"Intend to forgive quickly and to let go of offenses quickly. If the pain is too much, reach out for help from a professional counselor, pastor, or a trusted friend. Find ways to process your feelings and thoughts so that you don't project your anger to each other or the kids," Grace advises.
3. Anticipate problems
Signs of an abuser Pulse Live Kenya
This will help you to come up with a solution even before the problem comes. For instance, you already know that your partner might be stressed if; their job is very involving, if they've recently received some bad news, or even due to financial worries.
As a good partner, show that you are concerned and be empathetic. Ask them how work is and talk about their struggles without getting defensive.
4. Communicate when you need time off
Couples are increasingly being encouraged to utilize and understand taking some time away from each other. Sometimes it may also be important to take some time out of an argument and return to talking it out when you've had time to process your emotions and thoughts.
"If the conversation is getting hot, instead of walking away or keeping quiet, please try to say, 'I am feeling triggered and afraid if we continue to speak, I will say things I don't want to say. Please let me take a break, we can talk about this at a later date.' Then, make a point to return to the conversation when you are less angry or frustrated," the therapist advised.
5. Take care of yourself
Shutterstock
Grace advises that both parties must be willing to take care of themselves to reduce emotional stress. This involves learning how to deal with your own anger and stress, doing things that lift your mood and spirit, and, avoiding negativity.
Making yourself a happier person contributes to making you a better partner.
JOIN OUR PULSE COMMUNITY!
Recommended articles
Alikiba's WRC Safari Rally concert to kick off Kenyan tour
Uhuru graces Crown Prince's one-of-a-kind royal wedding [Photos]
Pastor Gachagua opens up about past battle with mental health
9 practical money management tips every young person should know
Menstrual hygiene: Here's how to wash your period panties properly
For women: 4 simple tricks to make a man fall in love with you
Study shows men have been peeing wrong; they ought to sit and not stand
Here are the number of times you need to try to get pregnant, according to research
For men: 7 everyday foods that help fight low sperm count
Faith Kipyegon makes special dedication after shattering world record in Italy
Fred Arocho, Eric Njiru thrill fans as football season concludes [Photos]
Unleashing the power of M-PESA & its impact on mobile banking and sports betting
Comedian Arap Uria received by Senator Mandago after cycling from Eldoret to Nairobi
Thika Sports Club, next stop for NCBA golf series
Big Ted's inspiring message to Kenya's rugby community
Fitness influencer Shiv Simani joins fight against sports neglect by gov't
Kipchoge wins Sh7.4M prize in Spain
Ombachi shares how career-threatening injury pushed him into content creation