List of cute baby names for boy/girl twins
Perfect for your little bundle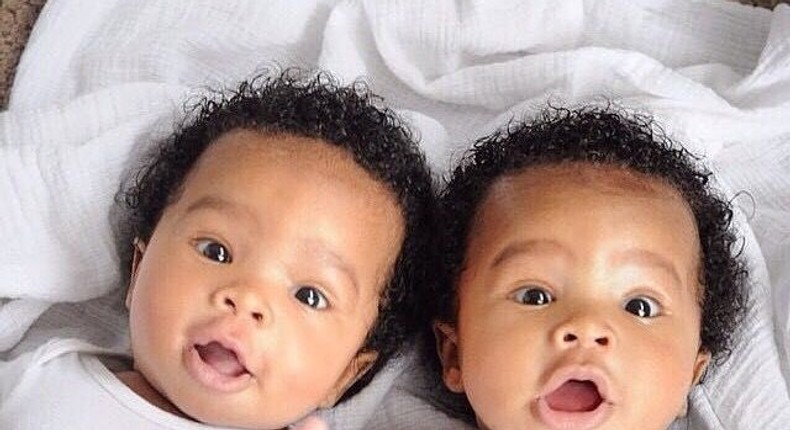 Preparing to receive your set of twins soon? Congratulations!
But as you prepare to receive your blessings, forget not to choose names for your babies.  You don't want to rush at the last minute and end up settling for names you don't like whereas there are hundreds of cute names to choose from.
If you are expecting a boy and a girl, you could choose a rhyming pair of names or names that. Check out this list for ideas to name your twins:
1. Savannah                 Sebastian
2. Christina                   Christian
3. Dean/Gillian               Dylan
4. Nathalie                    Nathan
5. Olivia/Olivia               Oliver
6. Reagan                     Riley
7. Chloe                       Clive
8. Leon                        Noel
9. Mia                          Max
10 Nadia                       Aidan
11. Dana                       Adan
12. Jada                       Jayden
13. Taylor                     Tyler
14. Brianna                   Brian
15. Quinn                     Quincy/Finn
16. Alisa                       Asher
17. Claris/Letitia             Laris
18. Glyndon/Brenda        Brendon
19. Jensen                    Bensen
20. Ella                         Eli
21. Emmie                    Ethan
22. Bertha                    Bert
23. Amira                     Amir
24. Rose                      Ren
25. Zoey                      Zac
26. Charlotte                Charlie
JOIN OUR PULSE COMMUNITY!
Recommended articles
How my birthday cost me my dream job
Former Real Househelps of Kawangware actress Njambi parts ways with husband
Eunice Njeri welcomes newborn, reveals she secretly got married [Photos]
14 best prenatal vitamins for soon-to-be moms, according to experts
Juliani, Lilian Nganga welcome bouncing baby boy
5 signs you're ready to be in a relationship after being single for so long
15 hot and steamy ways to get yourself in the mood
5 places in the world you're not allowed to visit
Muitiriri's new role at NTV revealed days after being poached from TV47