List of cute baby names for boy/girl twins
Perfect for your little bundle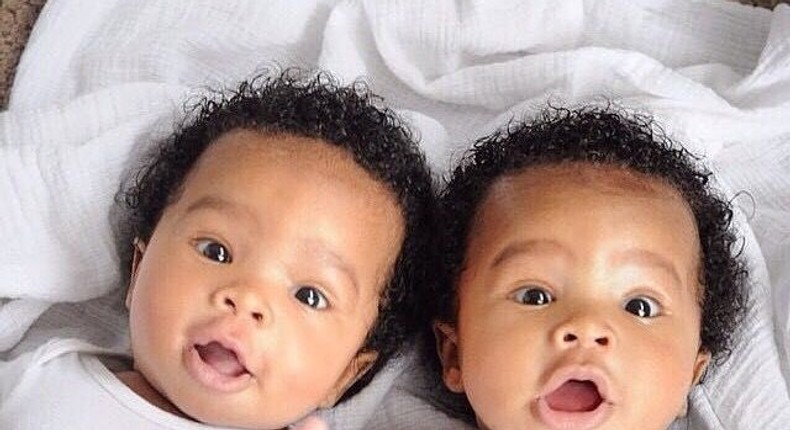 Preparing to receive your set of twins soon? Congratulations!
But as you prepare to receive your blessings, forget not to choose names for your babies.  You don't want to rush at the last minute and end up settling for names you don't like whereas there are hundreds of cute names to choose from.
If you are expecting a boy and a girl, you could choose a rhyming pair of names or names that. Check out this list for ideas to name your twins:
1. Savannah                 Sebastian
2. Christina                   Christian
3. Dean/Gillian               Dylan
4. Nathalie                    Nathan
5. Olivia/Olivia               Oliver
6. Reagan                     Riley
7. Chloe                       Clive
8. Leon                        Noel
9. Mia                          Max
10 Nadia                       Aidan
11. Dana                       Adan
12. Jada                       Jayden
13. Taylor                     Tyler
14. Brianna                   Brian
15. Quinn                     Quincy/Finn
16. Alisa                       Asher
17. Claris/Letitia             Laris
18. Glyndon/Brenda        Brendon
19. Jensen                    Bensen
20. Ella                         Eli
21. Emmie                    Ethan
22. Bertha                    Bert
23. Amira                     Amir
24. Rose                      Ren
25. Zoey                      Zac
26. Charlotte                Charlie
JOIN OUR PULSE COMMUNITY!
Recommended articles
Meet the president of Nairobi's exclusive society dubbed 'Women Who Whiskey'
Signs that say you're a lady in the streets, freak in the sheets
How Folk Fusion's Rain Dance Edition went down [Videos]
Arts Center Kibera: Unleashing creative potential of Kenyan youth
8 Well-clarified tips for preventing Pneumonia during the rainy season, according to AI
7 self-care activities for the weekend
10 safety tips to protect social media accounts from hackers, according to ChatGPT
Dos and don'ts of supporting Muslims during Ramadan
5 foods that help wounds heal faster
Ferdinand Omanyala storms to 100m world-leading time, makes February history
Report: Erik ten Hag rules out trophy parade if Manchester United win
Ranking Xavi's European exits with Barcelona
Video: Christian Atsu's remains arrive in Ghana
Atsu's body to be brought home for burial - Ghana Embassy
Sad news: Christian Atsu found dead in Turkey
How well do you know your favourite La Liga club?
Messi gives in to Alphonso Davies' demand after 3 years
Why Greenwood could have played his last match for United