Why s3x with a kienyeji man is the best (Part1)
I met Jonte at the estate kiosk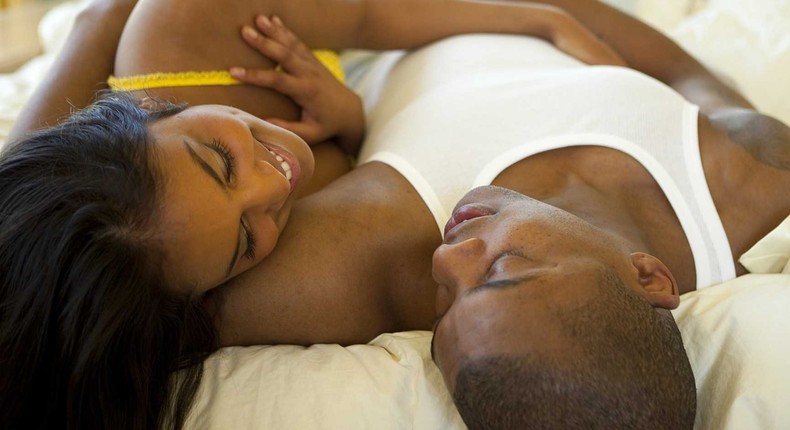 You're probably wondering what the hell a kinyeji man is.
Unajua kuku kienyeji sindio? Kuku kienyeji doesn't really get the praise it deserves. To be quite honest, it doesn't look as appealing as the bourgeois types of chicken; like the overpriced grilled chicken you will find in an overrated Nairobi restaurant. Kuku kienyeji just sits there, submerged in soup, looking tough and beat. Plus, I'm I the only one that cannot stand the dotted skin? Yikes, or maybe it's just my trypophobia acting up! You gotta admit though, kuku kienyeji, even with its average looks, really slaps. You rarua that nyama and can't help but give mad respect to that poor chicken that probably spent its short-lived life feeding on cabbage and whatever else it could find. A kienyeji man compares a lot to a kuku kienyeji.
This is a guy who probably doesn't quite have his ducks in a row – he's a hustler, not particularly the hottest guy out there, but his dick meat is everything y'all. Now that we have that bit out of the way, allow me to tell you why a kienyeji man is still the highest ranking on my body count list. Before I upped my ante and started fucking rich men, I slept with a fair share of average Johns – after all, isn't that what your post teenage years are meant for? Hoping. Job hoping, dick hoping, literally just winging it and trying to figure yourself out? Look, you gotta have that whore phase. It's necessary. You don't wanna be in your 40s and talking about a whore phase, nah boo. That phase best works when you're in your early 20s – your breasts are still perky, you've just started practicing your blow job skills and you're fertile as fuck. At that phase, just a finger in your vagina gets you ready and marinated enough to be someone's son's next big meal. During my whore phase, I met Jonte – my kienyeji man. I was living with my auntie in Doni and in the estate, there was a shop where Jonte would customarily have milk and bread as lunch before returning to his mjengo job. He was not the type of man I would normally go for. He was different, a dark skinned with nywele ndengu, ashy hands, an impressive height and a significantly ripped body; he kinda had a sex appeal ukiangalia kwa umbaaaaali. Especially when he was wearing his work reflector coat and those old savco-ish jeans and boots, he could gerrit!
cardi gif Pulse Live Kenya
"Niaje msupa, kwani unauzanga salamu?"
He asked me one day as I was buying a matchbox at the shop. "Hehe, niko poa." I answered.
"Na si wee ni mrembo. Mi naitwa Jonte. Saa namba yako si unipee tuchat kiasi baadaye?" Was I gonna give him number? I mean what would we chat about? Bricks? "Hehehe" I simply dismissed him and walked back to the house, pretending like I didn't just ignore everything he had said.
ece-auto-gen
Jonte was not lucky enough just yet to get my number that day, but, that was a great icebreaker because every time I saw him, whether at the shop or at the construction site within the estate, we always waved at each other. You could say that we became buddies – sort of.
On this one Wednesday afternoon, I didn't have class, I was free, home alone and horny as fuck. Have you ever been so horny that you used anything that resembled a dick to quench your sexual thirst? Eh, I know I have once used a deodorant can. Haha but that makes me less of a psycho! Do you know the things women put in their vaginas in the name of masturbating? Carrots and cucumbers are nothing!
ece-auto-gen
At that age, I still hadn't quite figured my body out to know what it needed sexually. I needed someone to unravel me – someone to make me understand what sex with a real man felt like, not these tu-light skins who cannot handle the warmth of a vagina and cum the minute the dick goes into the vagina. Apparently, it's called kuingia kama umetoka. So anyway, on that Wednesday I decided I needed dick. I went to the shop at lunch time and sure, Jonte was there – "Sasa Jonte, ebu come nikuongeleshe kidogo." I called him aside as I didn't want people knowing what I was up to. "Si leo nikupikie lunch? Niko home alone." I said to him with a cheeky inviting smile.
JOIN OUR PULSE COMMUNITY!
Recommended articles
Signs she will say yes when you pop the question
Ladies: Here are 5 dangers of wearing waist trainers
3 reasons you should apply lime juice on your face
NTV anchors Ben Kitili, Lofty Matambo promoted to senior roles
15 of the wildest animal specimens I saw hidden underneath one of the world's largest natural history museums
Cucumber: The health benefits of this fruit will leave you speechless
KTN anchor holds dreamy beach wedding ceremony on her birthday [Photos]
Fairytale bride: The 3 dresses Rita Dominic wore on her wedding day in detail
Check out how Rita Dominic and her husband looked at their white wedding