5 things I never knew until I got married
I walked out on my husband and I was ready to quit - #SheLife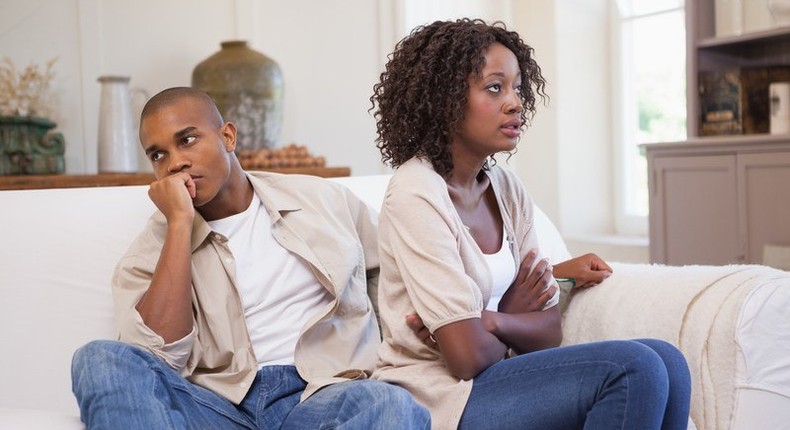 There's a lot of advice that goes around when you let a few people know that you are considering marriage.
Some of the good ones are: "No two marriages are the same, build your own", "As a wife, never go to bed overdressed, in fact, always sleep naked", "Don't keep a lot of single friends after you get married".
Some of the bad, unexpected ones I heard include: "If you don't do the things your man wants, another woman will", "Even if he offends you, just stay silent and wait for a good time to discuss the issue", "Your work is to take care of your husband and your home".
At the end of the day, you might as well just throw out all that advice - the bad and the good - because marriage NEVER GOES AS EXPECTED!
I never knew how divisive money can be until I got married, more so, to an Accountant. I had expected that my husband's profession would be an asset to our joint finances but was I wrong!
We've been married for two years, been together for three and known each other for over 20 years but we cannot have a discussion on money without emotions flaring up.
Pulse Live Kenya
Other than sex, the matrimonial bedroom is a good place to get some good sleep. Before I got married, I never knew that I HATE heat. I'd rather sleep in a very cool room even without covers than sweat under a duvet. My husband is the direct opposite! He would rather roast and drench the sheets than feel a slight chill. It may sound like a little, petty thing but wait until you get married and contemplate divorce because of sleeping arrangements!
Sex is a whole other discussion that was adequately covered by Pastor Susan Munene. It's true, married people don't "twa twa" as much as single people think they do.
Pulse Live Kenya
By the end of our first year in marriage, I walked out on my husband and I was ready to quit the whole marriage set up and live divorced. What I quickly learnt is, in just one year, he had become an integral part of my life. It also shocked him that I actually walked out. After agreeing on some changes, we decided to give it another go. For me, I was not ready to do the hard work of detangling and remaking a whole new life.
4. Marriage is a full-time job
Pulse Live Kenya
I've learnt that it is absolutely important to be 100% sure that the person you are about to get into marriage with understands what it means to let go of self and to put someone else first. Marriage is a full-time job. You will get out of it what you put into it. If you make your partner feel like they are not number 1 in your life and that you are only interested in what they can do for you, you will ruin your marriage.
5. I'm in love with my problem
Pulse Live Kenya
My husband and I are two very different people and marriage has only amplified those differences. I plan and prepare, he waits and makes in-the-moment decisions. I like to talk things out, he hates talking about issues. I sleep for 5-7 hours, he can sleep through days. I'm uncompromisingly forthright and I really appreciate candor, he thinks I'm a rude person. I think I should write my own eulogy before I die, he can never discuss either of us dying.
Our differences are what bring balance to our relationship. I'd still say yes to him a thousand times over, knowing what I know now.
JOIN OUR PULSE COMMUNITY!
Recommended articles
Kambua shares her biggest lesson in motherhood
DIY Recipes: How to make sweet potato fries
South African star Ami Faku delivers rousing performance at Drip Fest [Photos]
Bed-time routine hack to help you fall asleep faster
5 traditional qualities money has replaced in modern relationships
Is love transactional? - First episode of Pulse LSL premiers [Video]
5 things you can do if you are stuck in a queue for hours
5 reasons you should consider having a court wedding
The perfect nail color to wear when your boyfriend proposes