7 things women do that make men very jealous
Having a male best friend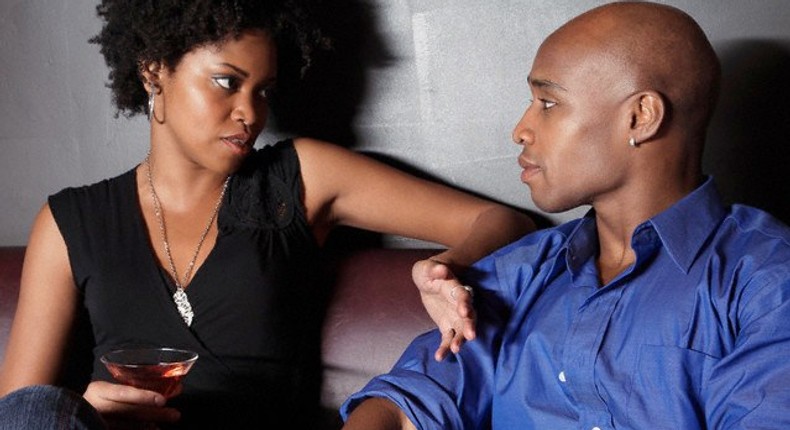 Guys, let's all agree that there's a thin line between jealousy and insecurity when it comes to relationships.
We would be lying if we said that we have never been in a position where we made our boyfriends jealous or where our boyfriends did something and we were so jealous. Sometimes, in a relationship, girls will try to make a guy jealous when they need attention, validation or when they need the guy to step up and level up and other times, they just do things without knowing that they're making their boyfriends jealous.
1. Bringing up the ex all the damn time.
"My ex would take me on vacations, my ex brought me to this restaurant....yada yada" okay you're no longer with your ex, that's in the past so why bring him up? This will only make your current babe feel like he's not good enough and it low key shows that you're still emotionally attached to your ex.
2. Talking on the phone with another guy.
Obviously, it's okay to talk to your friends on the phone even male friends. But when you're giggling with some guy on the phone, your man will wonder what he could possibly be telling you that's so damn funny and that will make him jealous.
3. Adding new friends on Facebook, IG and liking their pics.
Would you be happy if you checked your IG only to see that your man has been busy all day liking photos of sexy chics in bikinis and leaving kissy face emojis on their pics? I guess not.
4. Having a male best friend.
Even if you met your male best friend years ago, many men do not understand the concept of a male best friend. Gosh even if he's gay, they will still have trust issues. I guess boyfriends are generally very protective and don't want to feel like someone else has been tasked with their role.
5. Being bisexual or flirting with another girl.
While for some men this is a dream, for others, even the thought of sharing 'goods' makes them cringe. I was once out and witnessed a bar brawl that started simply because the girl was dancing with another girl in a sensual way and her boyfriend didn't like it and so he came to attack the girl dancing with his girlfriend. Smh...
ece-auto-gen
Even if you're just having fun with the girls, the dudes assume that a random man is sweating on top of you lol.
ece-auto-gen
7. Complimenting other guys in his presence.
I was once at a wedding and my love for fashion led me to compliment some guy's shoes and suit, but the look I got from my then partner was enough to tell me that he was not happy about that. Especially if the person you're complimenting and being all touchy feely with is handsome, your boyfriend will feel threatened.
JOIN OUR PULSE COMMUNITY!
Recommended articles
Here are reasons why grooms cry at wedding ceremonies
5 ways to have more mind-blowing sex in your relationship
5 things you should never do to please a woman
Popular Nairobi lawyer Silas Jakakimba weds fiancée in star-studded ceremony [Photos]
What's the craziest thing love has ever made you do? 10 Nigerians share their drunk-in-love stories
5 medical examinations every couple needs before marriage
Different types of customers you will meet when working in customer service [Pulse Contributor's Opinion]
How to successfully shoot your shot [Pulse Contributor's Opinion]
Why won't my ex just stop texting me?