This is why you should have sex at 3pm today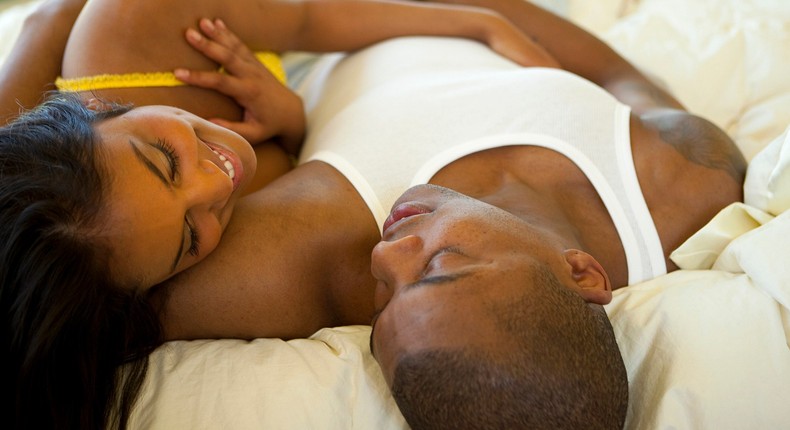 Everyone is aware that hormones play a big part in your sex life.
There are numerous, sometimes crazy, things that people do to try improve their sex lives and some of them work but for some not so much.
What you might not know is that improving your sex life or just wanting to have more enjoyable sex is as simple as having sex at 3pm.
At 3pm men and women are apparently most chemically balanced and in tune with each other's desires.
This can be explained in the sense that the hormone cortisol peaks for women which brings about energy and alertness.
Men on the other hand experience an increase in estrogen at that time – making them more emotionally present- which when combined with a woman's energy and alertness creates a "superior satisfaction" for both parties.
According to hormonal expert Alisa Vitti, the key to having satisfactory sex is for partners to find a way to synchronize their libidos.
The tricky part about sex at 3pm though is that most couples may be at work during that time but you can try this out during the weekends or you can try morning sex.
It should be noted that testosterone in men peak at around 7am while women are more responsive in the morning therefore early morning can be another great time to have sex.
JOIN OUR PULSE COMMUNITY!
Recommended articles
Miracle Baby's girlfriend treated to surprise baby shower [Photos]
Badagry Slave Route: Slaves passed these 5 notable stops on their journey of no return
Here's why sleeping with your phone in bed can affect your health
6 ways to be an amazing boyfriend when your girl is on her period
7 weird things men find attractive in women
9 feminine hygiene tips every girl should know
10 outdated gadgets that will make you nostalgic
Fashion designer Diman Mkare announces expecting first child [Photos]
6 tips to enjoy rest when struggling to slow down