Amos Wako narrates his near death experience with Covid-19
I was on Oxygen support for more than 2 and a half weeks-Wako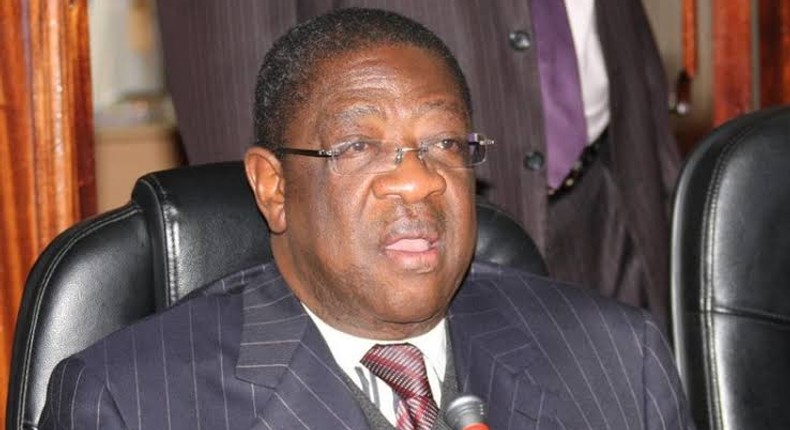 Busia Senator Amos Wako has for the first-time disclosed details of his near-death experience with the novel coronavirus disease.
In an interview, the Senator said that when the doctors diagnosed him with Covid-19, he thought that was the end of his life, and started preparing for the afterlife. This saw him become more spiritual and it made him content and peaceful.
"When I was diagnosed with Covid-19 I thought I would not come out of it and they put all those things around you, Oxygen support and knowing all the underlying causes that I have, at the beginning for a few hours or so I thought this is it. My end has come and that's why I had to go spiritual.
You have to prepare yourself for where you might find yourself if everything else fails. I was now preparing myself for the life after but somehow that gave me some comfort and I was very peaceful. Very contented and the thing called fear completely evaporated for the rest of the period," said Wako in an interview with KBC.
The former Attorney General noted that he started showing symptoms of the disease earlier but it got worse soon after the burials of Simeon Nyachae and Senator Yusuf Haji.
"I found it difficult to walk from my seat to my car it was nearly a struggle, I lost breath and I was also suffering from some hallucinations. Even people I knew I asked them what their name was which was sort of embarrassing," said Amos Wako.
According to Wako, he could wake up at 4AM and complain to his son why there was too much light around that early and the son decided that it was time for him to seek medical help.
The Senator who was diagnosed on February 17th said that he had seen many signs but ignored them.
"For two and a half weeks (24 hours a day) I was on oxygen support and numerous injections but the one injection I remember which affected the underlying causes was steroid injections which I was told was supposed to assist the lungs in recovery. Then because of the steroids, my underlying issue of diabetes went beyond measurement. At some point my kidneys started misbehaving and I was told I may have to be put on dialysis but fortunately the doctor stopped that. We were able to have it under control," narrated Amos Wako.
JOIN OUR PULSE COMMUNITY!
Recommended articles
Governor Nyong'o skips Raila's rally for talks at State House
Another IEBC commissioner resigns
Ruto breaks ground for construction of new Sh32B city next to CBD [Video]
How President Ruto is creating a new generation of homeowners
Mutuma Mathiu leaves Nation Media Group after 23 years
Abolition of boarding in primary schools splits Kenyans [Reactions]
Ruto invites Facebook, Google bosses to Jamuhuri Day Celebrations
Interior CS Kindiki addresses the state of security ahead of the Azimio rallies
Kenya asks World Bank for Sh92 billion loan