Didmus Barasa was in a brothel receiving massage - Babu Owino
Didmus Barasa was not in hospital, he was in a brothel- Babu tells Parliament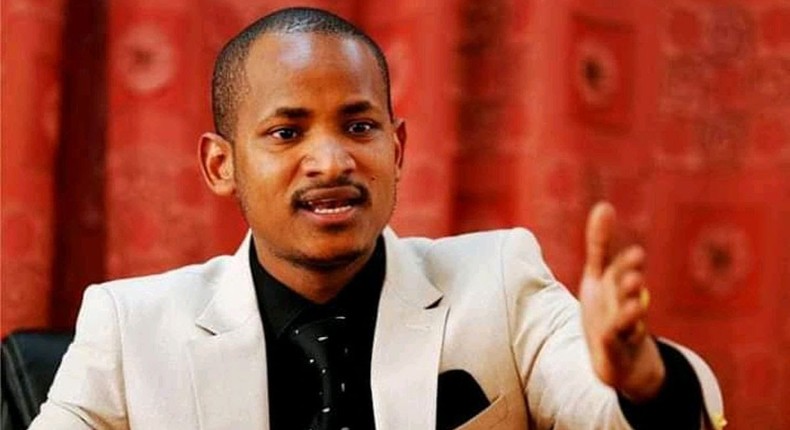 Speaking in parliament, the lawmaker claimed that Mr Barasa was spotted at a brothel the night after the Kibra by-election.
"Didmus Barasa said that he was admitted in the hospital. Didmus Barasa after the alleged assault he was spotted in a brothel receiving a massage, Madam Speaker," the Embakasi MP said.
Babu expressed his pleasure after learning that Barasa allegedly been roughed up by angry youth who were supporting his opponent.
"In life, you get what you bargained for not what you deserve... to me what happened to him was very very good," the MP stated.
"He left his Constituency in the western province he left his people with water, without bursaries, without proper schools and desks to come and interfere with someone else's constituency," he added.
"I served with this lady at UoN in Sonu and this leader is very hardworking. She used to fight for the welfare of students," he stated.
Pulse Live Kenya
"I have no iota of doubt that this lady is going to deliver," the MP added.
"Mr President also nominated people who are older than Methusela in the Bible. This is not good for youth in this nation," he argued.
The President has received a lot of heat over for his love of retirees, even as millions of young Kenyans languish in unemployment.
Official data shows 75 per cent of Kenya's population is under the age of 40. There is a motion pending in the National Assembly seeking to reduce the retirement age to 50 from 60.
JOIN OUR PULSE COMMUNITY!
Recommended articles
Biography: Peter Kelerwa Salasya
Supreme Court highlights dysfunction in IEBC, makes 7 key recommendations
Ruto: This is one of the last times we are having this ceremony
Police lob teargas at MPs protesting outside IEBC offices [Video]
Ruto's directive on SGR takes effect
6-storey building collapses, many feared trapped
2 powerful aides that will make or break Ruto's legacy
Ruto orders crackdown on Pokot bandits
Journalists' union comes to rescue of Tuko editor after being jailed