The Energy Regulatory Commission on Thursday through a press release announced the increase of fuel prices for the month of March to April.
The new prices which took effect at midnight, saw the cost of Petrol go up by Sh1.26, Diesel by Sh0.65 and Kerosene by Sh2.96 per litre.
Below is the list of the new prices for the various towns across the country.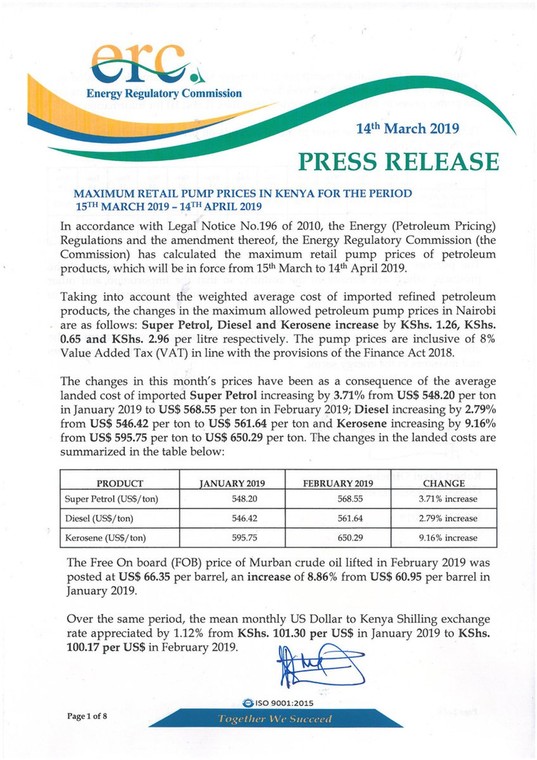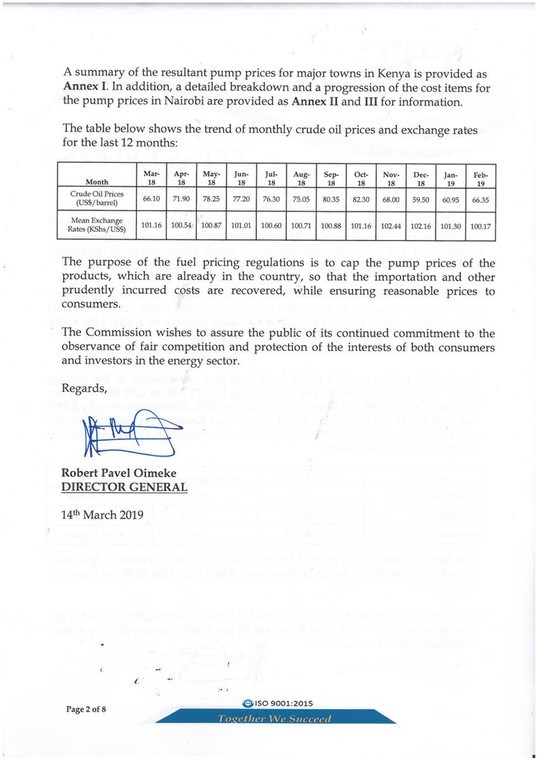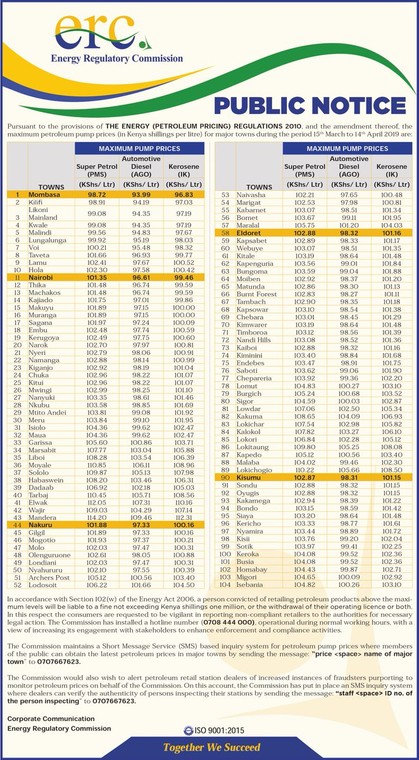 In Nairobi, Petrol will retail at Sh101, Diesel at Sh97 and Kerosene at Sh100.
Prices in Mombasa will be Sh99 for Petrol, Sh94 for Diesel and Sh97.
The commission stated that the new prices are in accordance to the 8 per cent fuel tax which is included in the Finance Act 2018.
Fuel prices drop
In February, Kenyans heaved a sigh of relief as the cost of fuel had dropped by Sh4, Sh6 and Sh5 for Petrol, Diesel and Kerosene respectively.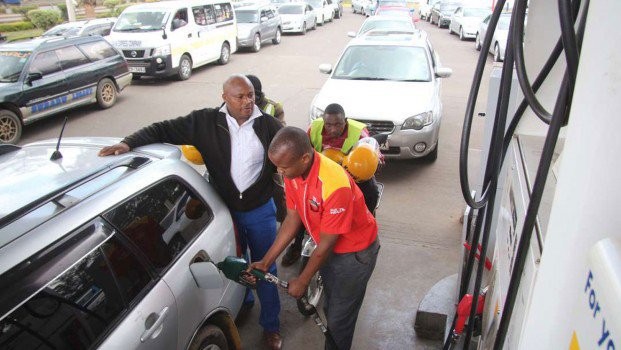 It was claimed that the reduction would ease the cost of living.
Last month, Petrol per litre retailed at Sh100, Diesel at Sh95 and Kerosene Sh96.