Atwoli's daughter gains 3,000+ new followers overnight, here's her first message
To my new 3k followers - Maria Atwoli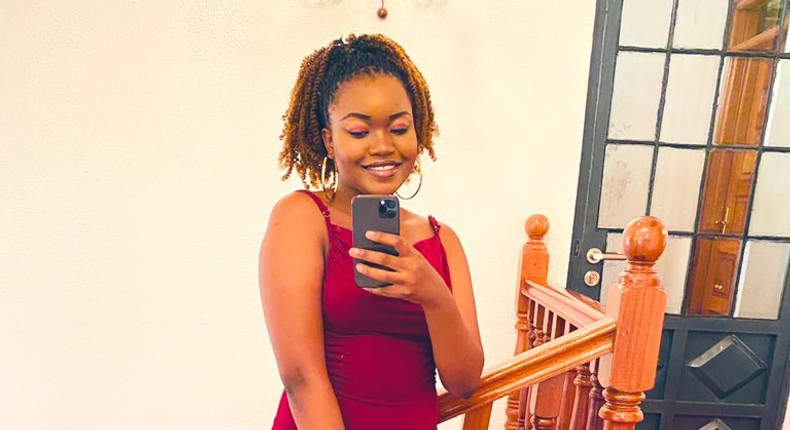 Maria Atwoli, daughter to Trade Unionist Francis Atwoli on Tuesday issued a message to her over 3,000 new Twitter followers.
Her Twitter account blew up overnight after her father shared her handle in a congratulatory message he posted on Monday.
Ms Atwoli recently graduated from law school and her father went on to throw a lavish graduation party for her.
While sharing photos from the event, Mr Atwoli opened a Pandora's box into his daughters social media account.
Francis Atwoli throws lavish party for daughter as she graduates with Law degree (Photos)
Sipendangi Ujinga - Maria Atwoli
Maria seems to have borrowed her father's no-nonsense attitude as she was quick to set the record straight with her new followers.
The fresh graduate stated that she should not be confused for a politician or trade unionist. She went on to state that she has a low tolerance for fools, "Sipendangi ujinga," in a reply to one of her followers.
She warned anyone who may offend her that she will be quick to block them.
"To my new 3k + followers... There's no room for bad vibes here... I'm not a politician neither I'm I a trade Unionist... Chat nonsense unaenda Mexico... Si mkuwe na siku poa..." he posted.
JOIN OUR PULSE COMMUNITY!
Recommended articles
Parents of boy rescued in Tsavo recount 6-day search for 4-yr-old son
Gov't to open diaspora departments in all Kenyan missions abroad
Wetangula's candidate trounces Ruto man in Bungoma senatorial by election
Kiss 100's parent company announces mass firing
Video: Rixxos Lounge employees defend boss after police probe his altercation with lady staffer
Mutula Kilonzo Jr reunites with Sakaja at City Hall
Azimio cancels public consultation planned for Jamhuri Day
Governor Sakaja's directive to result in 10,000 job losses
Year in Search 2022: What Kenyans searched for