Following the demolition of Outering Road based Taj Mall (Airgate Center) that began on Saturday morning, Kenyans have not fallen short of words to say on the controversial building.
Prior to the demolition, there was a heavy presence of police around the building.
Most Kenyans on social media expressed their excitement that the building that is said to be built on riparian land was finally going down after weeks of a stalemate between the owner and the government.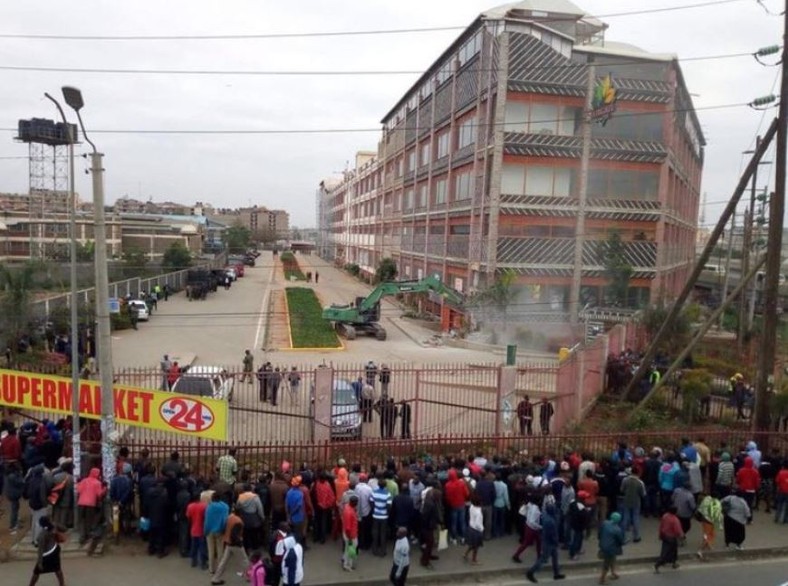 Others however said that the demolition was bad because most people would lose jobs.
Here are their reactions;
@Linah_ke If Taj Mall goes down today, i will humbly pay the 8% VAT and won't complain any more.
@AtGuru001I as the Boychild president applauds the demolition of tower of impunity, Taj Mall. But remember We have a couple of assignments remaining. We want Standard Media Group & Sameer Business Park down! We want Kahama Hotel Globe Cinema Roundabout down! We want Naivas OuterRing down!
@NgunyiMutai Now that Taj Mall is going down, Ruto should be ready because we are coming for Weston Hotel. The law should cut both sides.
@AtGuru001Taj Mall should have been blown down by Military Choppers as a Kenyans celebrate the win against the culture of impunity. Tumechoka na Arap Mashamba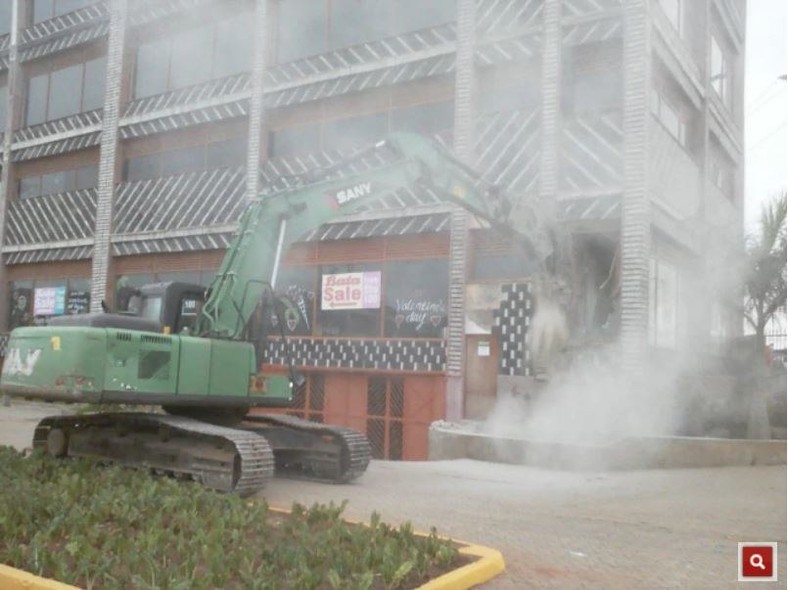 @kelvino_mutwiwa Finally Taj Mall is brought down. But the big question is- Outering Road is already complete and operational, what's the purpose of demolishing such an investment that could have been used to generate income for the STATE in this harsh economic times?
@pabloh254 You have been serving us for many years, bt now is your time to go down, RIP tajj mall we love you but Sani love you most
@kimuhujoseph#airgatecentre#TajMall through such bold actions, the government can win war on impunity. a fish is a fish the size and waters shouldn't make it supernatural
@fokango You would imagine that the owner of the TAJJ Mall has paid the media for a live coverage .Its on like there is nothing else
@shemcko Am saddened by the demolitions across Nairobi, with the current sorry state of our economy and high unemployment rates. Every demolition equals to job losses and withdrawal of investors. We can think of modern ways of solving issues. Taj Mall, Airgate Centre etc. SMH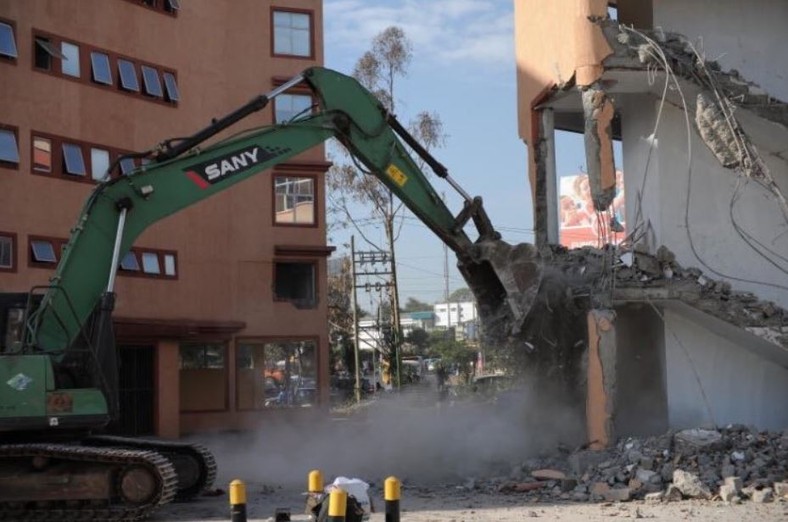 @petesBULL I hear SANY was up early to make good his threat to bring down Airgate Centre in Embakasi! Matatus wait for passengers on the road coz there's no service lane. Hope this will make way and clear the jam!!
@justus_gandhi It is unfair for the government to give documents approving houses constructions and years later demolish it when people have invested their resources. Who gave the approvals? Why have the government taken so long to disapprove it?
@mamet254 While the rest are cheering and applauding Sanny for destroying #Tajj mall, The owner is in pain now.For those who have done construction know how it feels to lose such worth, but the normal person who has never constructed a toilet will never understand.