'Yesu Wa Tongaren' lights up social media after joining TikTok, with a warm reception
Keeping up with 'Yesu wa Tongaren'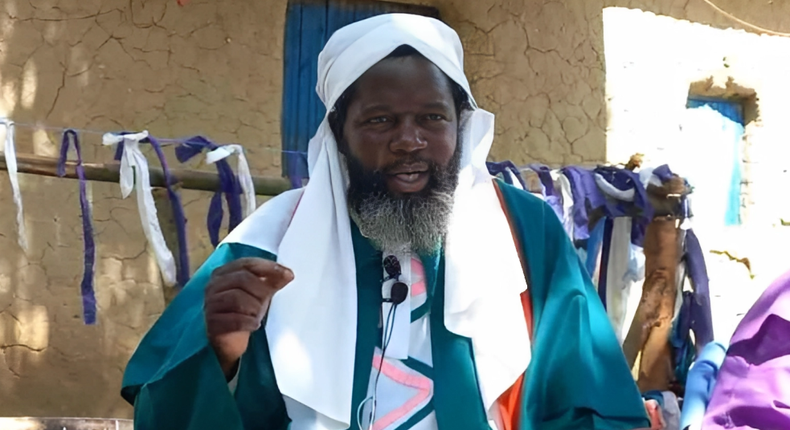 Bungoma-based preacher Eliud Wekesa, famously known as Yesu wa Tongaren has has joined social media platform, TikTok.
The controversial preacher joined the popular platform after being gifted with a smartphone worth Ksh 40,000 by content creator Kiddo who responded to his complains that journalists have been flooding his home for interviews but leaving him empty-handed.
He was received warmly with more than 2500 followers with the number rising by the minute.
Netizens warmed up to the account with some joking that having "Yesu" in this era of social media is a blessing as the whole world can now see his "miracles".
Others joked that with his presence online, it is now time for 'Yesu' considered hiring authors to document his life and release a holy book.
Some urged the social media platform to verify his account as the real 'Yesu' before parody accounts surface.
"I cannot wait for the challenges he will be doing, we have really embraced this Jesus and I can't get it." Cyd Wambui noted.
Mwisukue Wa Atwoli opined that he can now join the platform to keep up with the 'son of God' writing:
"Atleast I can join TikTok because of him!"
The account has some of his most-recent interOthers jokingly reminded him that July will be a time for him to be crucified, referring to his earlier remarks over Easter when the preacher responded to an alleged plan to crucify him over Easter holidays.
At the time, Wekesa maintained that he will not die for the second time for the sins of mankind.
"Jesus was crucified only once, and since I have come for the second time, it is written that I come to save those who await me, not to die for their sins a second time," Wekesa said at his home in Lukokhwe village.
The self-proclaimed mesiah also contested the timing of Easter festivities and declared that according to him, the festivities should kick off on July 28 and run up to July 30.
Others warned him that social media is not for the faint-hearted with some preparing him to meet the likes of Andrew Kibe on social media.
KE Al: Akutane na Andrew Kibe
JOIN OUR PULSE COMMUNITY!
Recommended articles
How to check if your passport is ready for collection at Department of Immigration
Dennis Itumbi hints at new TV tax being imposed by Ruto's government
What Eric Maigo told family before his death
Kenyans don't trust the courts - the main factors behind this trend
Sh10M consignment that went missing in Mombasa found in Nairobi
Ruto's Maisha Namba and digital ID launch suffers setback
Ruto's son-in-law lands 2 lucrative roles in Kenya
Mombasa-based environmental champion earns international award in Sweden
Why DCI will conceal the face of suspect behind Nairobi Hospital staffer's murder