Details have emerged of how a building was demolished after a picture which had been manipulated and two floors added to it led to its demolition.
However, on Friday Sany descended on the building in Kayole, Nairobi after orders by Nairobi County government.
Photoshopped Building
A photo of the building at Bee Centre, Umoja was widely shared on social media after someone 'added' two more floors on it and posted it online.
According to a demolition notice dated November 9, the owner was ordered by City Hall to bring it down and was also asked to submit the structural integrity report on the same within seven days.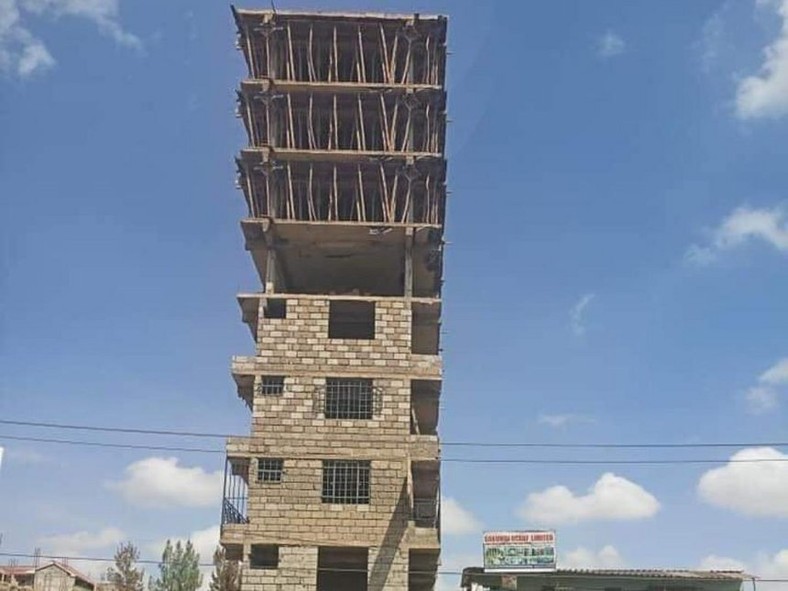 "You are hereby required to stop further construction immediately and submit architectural and structure plans," the notice reads.
The owner of the building Caroline Wanjiru was arrested by County Government officials after Governor Mike Sonko promised to take action before things went left.
"This morning a multi-agency team led by City Hall officials arrested the owner of a condemned 7-storey building in Kayole for building without approvals and ignoring a demolition notice," Sonko stated.
Earmarked Buildings
"As promised my administration cannot sit back and watch innocent Kenyans trapped in collapsed buildings because of one or two individuals who have been compromised," he said.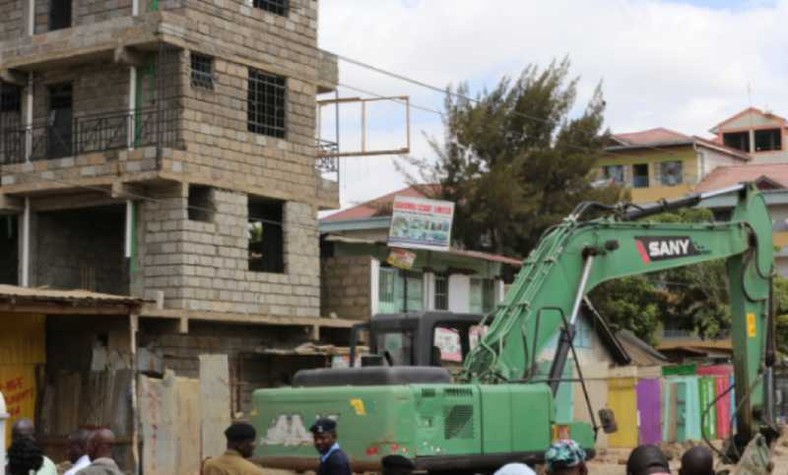 The Nairobi county government had ordered the demolition of the seven-storey building along Kayole Spine Road, Nairobi.
About 2,000 structures were earmarked for demolitions and given notice after they were termed as illegal structures by the multi-agency team tasked with the demolitions.